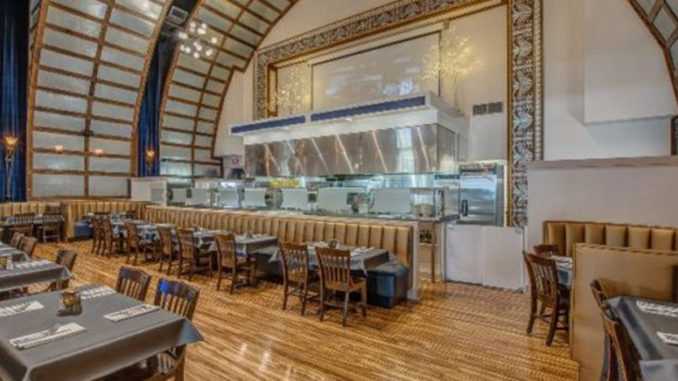 Valentine's Day is a week away, and a Gastonia restaurant is on the list of "100 Most Romantic Restaurants in America." Webb Custom Kitchen in Historic Downtown Gastonia at 182 S. South Street was selected for the honor by Open Table, a popular online restaurant reservation system.
"This is great recognition for Gastonia," said City Economic Development Director Kristy Crisp. "Webb Custom Kitchen is already attracting people from throughout the region to our downtown, and we expect this announcement to bring even more people to downtown Gastonia."
The restaurant is in a 91-year old building that once housed a movie theatre. The Webb Theatre building fell into disrepair and was abandoned until the City purchased it to use as office space. In 2014, the City sold the building to restaurateur Jim Morasso.
He opened Webb Custom Kitchen in January 2016, and it features a huge movie screen showing classic films. The décor is reminiscent of art deco from the 1920s, but with contemporary touches. Morasso called the Open Table ranking "great news for Gastonia." He added, "We are so pleased to be a part of downtown Gastonia and happy that this honor may introduce more people to both our restaurant and to downtown."
Open Table states it created its list of the "100 Most Romantic Restaurants in America" by researching 12 million reviews by people who visited 26,000 restaurants in 50 states and the District of Columbia. In creating the ranking, the company says it recognized romantic restaurants that offer "scrumptious food, alluring ambiance and bespoke service" where couples are "creating connections and savoring delicious memories."
The Most Romantic top-100 list includes seven other restaurants in North Carolina: two in Charlotte, two in Raleigh, and one each in Boone, Wilmington and Winston-Salem.