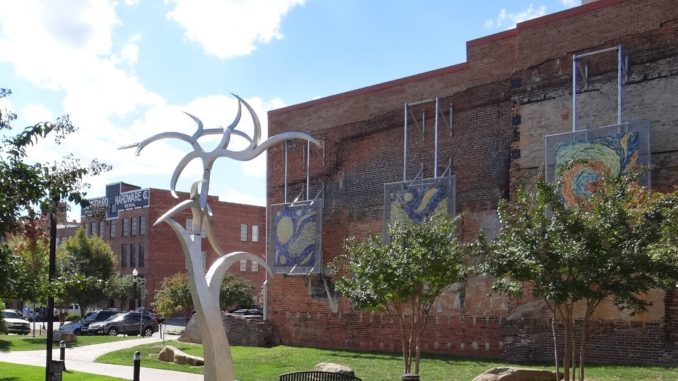 What: Unveiling of students' art exhibit
Where: Butler Studio, 171 W. Main Ave.
When: Friday, April 13 from 6-8 p.m.
Organized by: Greater Gaston Development Corporation and Gastonia Art Downtown Committee
The public is invited to the opening of an art exhibit that features works by students from area schools. Five selected pieces will be unveiled, created by high school students from Forestview, Gaston Day, Highland, Piedmont Charter and Webb Street schools. The five works will be displayed on the Merit Building art wall, the Merit Building's outdoor art panels and next to Center City Park.
The unveiling event includes jazz music in Center City Park and classical piano music inside Butler Studio provided by a student musician.
The event is co-sponsored by the City of Gastonia, Gaston Outside campaign, Gastonia Art Downtown Committee, Sun Drop Bottling Co. and Guilty Pleasures Catering & Bakery.