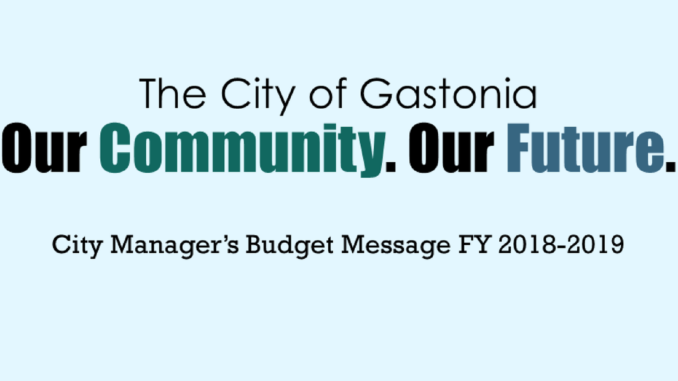 City Manager Michael Peoples presented the City of Gastonia's proposed 2018-2019 budget to the City Council during a recent public hearing. The $236.9 million dollar budget is about 2 percent higher than the City's $232.2 million current budget. The proposed budget would not raise the property tax rate.
"There is no tax increase in the proposed budget and there hasn't been a tax increase for quite some time in the City of Gastonia," Peoples told the Council.
Other highlights of the proposal:
A small decrease in City electric rates
A small increase in water and sewer fees to pay for capital and maintenance projects
No change in stormwater fees
An increase in residential solid waste fees from $6.50 to $8.50 per month, mainly because of higher recycling and landfill costs
An increase in funding for street resurfacing to a total of $1.7 million
Radio replacements for public safety employees
City employee raises from 2.5 percent to 4 percent
Peoples told the Council that the budget plan was developed around three guiding principle: financial responsibility, customer service and economic development. He said those objectives reflect the goals recently adopted by the City Council.
"I'm looking forward to this next fiscal year, with the goals set by the Mayor and Council," Peoples said at the public hearing. "We will continue to evaluate operations and processes for efficiency and effectiveness. And we will focus on strategic actions that build a City with ongoing economic development and livability."
The City Council is to adopt the budget on June 5 and it will take effect July 1.