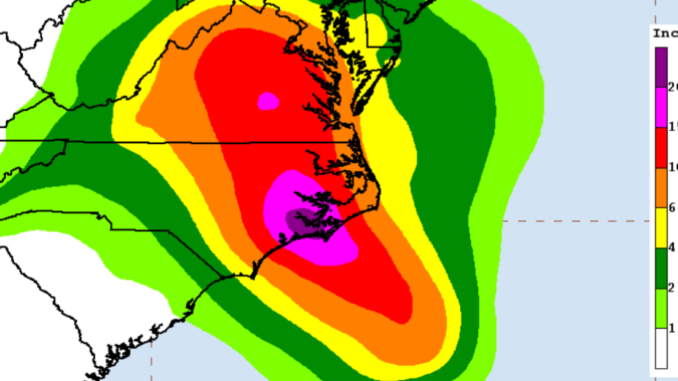 With Hurricane Florence expected to make landfall in North Carolina later this week, City of Gastonia employees are preparing for the likelihood of wind and rain.
"Although the storm's path is uncertain, we're preparing for the worst-case scenario," said Public Works Director Dale Denton. That includes meetings with other departments and government entities to discuss storm response protocols and procedures coordination.
Public Works, Police, Fire and Utilities are prepared to shift staffing, if necessary, to provide enough on-call employees during and after the storm. Some departments may run 12-hour shifts to ensure public safety and make any storm-related repairs. For departments that provide first-response for storm events, leave time for employees has been suspended until further notice.
The City of Gastonia's preparation includes:
Fueling generators that supply electricity to essential government buildings and services, including sewage treatment facilities
Fueling City vehicles
Testing all hand-held two-way radios
Inspecting storm-drainage culverts for blockages
Performing maintenance on chain saws needed to clear any downed trees from roadways
Ensuring the warehouse and trucks have supplies needed to repair traffic signals and electric lines
"Electric has had numerous meetings to prepare for this storm, and our on-call staff is ready," said Ron Gaff, electric division manager. "We have emergency plans in place and are always prepared for events such as this."
Before the storm, residents are asked to monitor weather reports and clear debris from storm drains. During and after the storm, residents should avoid driving or walking in any floodwater and are asked to check on neighbors who might need assistance.