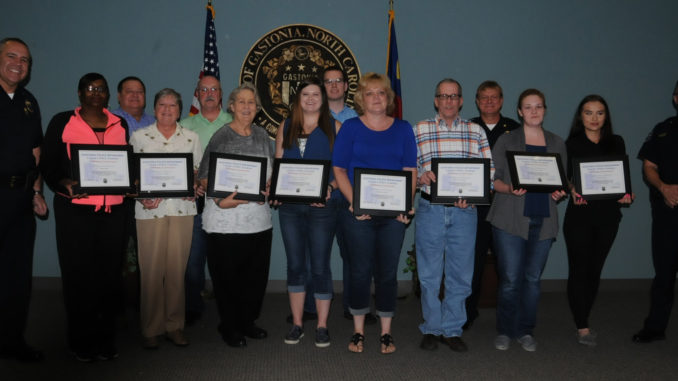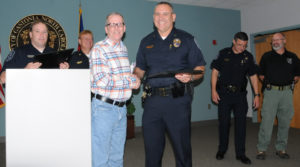 Applications are being accepted for the spring 2019 semester of Gastonia Police Department's Citizens Police Academy, which is scheduled to begin on Tuesday, March 12.
"Law enforcement is a profession that is continually changing and evolving, and the academy enables citizens to experience conditions similar to those that police officers go through in their training and on the job," said Officer Amy Hawkins, who leads the academy.
Participants meet from 6-8 p.m. on Tuesdays for 11 weeks with the 2019 academy running through Tuesday, May 21. Training topics include segments on the department's K-9 unit, SWAT Team, the Identification Bureau (Crime Scene Investigations), Patrol Officer techniques, Crime Prevention programs and many other components of the police department. In addition, participants are expected to ride along with a police officer for at least two hours during the program.
Academy participants must be at least 18 years of age or older, and be subject to a background check. There is no fee for the academy – just a commitment to attend all the classes. Nine out of the 11 classes must be completed to be eligible for graduation. Space is limited to 20 participants.
Applications are being accepted until the class is full or the deadline date of Thursday, Feb. 28. The application is available online at GastoniaPD.org and can be mailed to Officer Hawkins, Gastonia Police Department, P.O. Box 1748, Gastonia, NC 28053, or emailed to hawkins_amy@cityofgastonia.com. For more information, you may call (704) 842-5117.