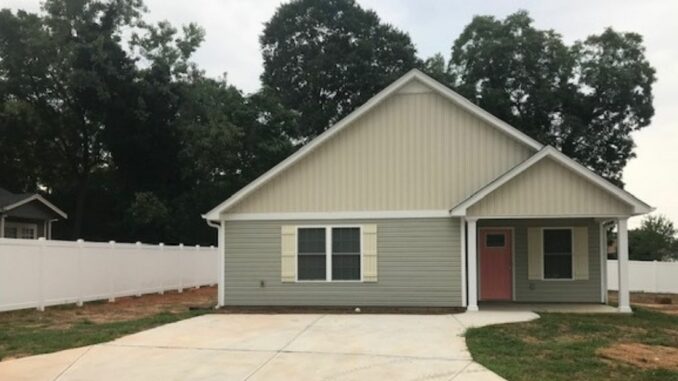 Three new houses built in the Highland Community by the City of Gastonia's Community Services Department soon will be ready for buyers. The City's Housing and Neighborhoods Division will hold open houses on Tuesday, Aug. 27 from 4-6:30 p.m. to let the public see the finished homes and explain the City of Gastonia's various programs to help low-and-moderate income families make the most of their housing options.
The open houses will be at 211 and 213 Allison Ave., where the City has completed construction of houses funded by a federal Community Development Block Grant and the HOME Investment Partnership Program. A third house, at 709 N. Falls St., will be completed in September. Construction of the three homes cost a total of $450,000, and they were built on lots purchased by the City after the original houses fell into disrepair and were condemned.
"We are providing more than affordable homes," said City of Gastonia Community Services Director Vincent Wong. "We are increasing the number of owner-occupied homes in the neighborhood, which leads to stability, pride and increased property values. We are enhancing the quality of life in the Highland community and throughout the City."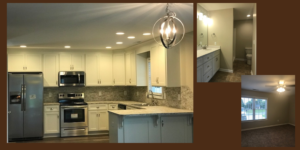 To apply to purchase one of the homes, potential buyers must meet income requirements based on Gastonia's official area median income. Buyers must also qualify to receive a loan from a mortgage lender and attend a homebuyer education course. Qualified applicants are considered by the City on a first-come, first-served basis.
Each of the three houses will sell for the appraised price of $149,000. Each is about 1,500 square feet with three bedrooms and two bathrooms. Wong said the houses are well built, complementing the architectural design of existing homes in the community and featuring modern touches. "We build houses that we want to live in, ourselves," he said. "We use quality workmanship and quality products." He noted that the cost of infill construction is often cheaper than building in a new subdivision because water, sewer and electric utilities are already in place. Families that buy the homes often pay less for their monthly mortgage than they were paying in rent.
"We want to see the community succeed," Wong said. "Part of that success is less demand for City services such as Code Enforcement investigations into illegal dumping or tall grass. The owners of these homes pay property taxes and strengthen Gastonia's economy. Homeownership helps to create healthy, safe and vibrant communities." The City has built eight houses in three years. The proceeds from the sale of each house are invested back into the City's Housing and Neighborhoods program, to build more new homes in Gastonia.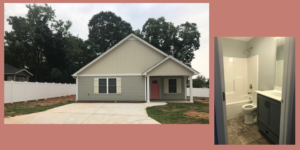 In addition to building houses, the City of Gastonia offers an education program for first-time home buyers. The Home Buyer Club is a series of classes over 12 months where people learn how to improve their credit score, save for a down payment, understand the mortgage process and how to budget for home maintenance. A separate City program provides down payment assistance on a case-by-case basis. And the City offers a financial assistance program, based on household income, for qualifying housing rehabilitation projects such as a new roof, furnace or air conditioning system.
For information about the Aug. 27 open houses or the City's programs for homebuyer education or home ownership financial assistance, please contact Juliann Lehman or Nancy Welch, housing case management specialists, at 704-869-1938.