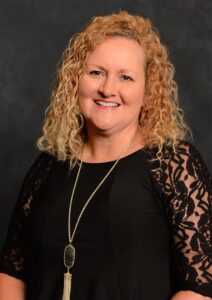 How I Began my Career in Public Service
Born and raised here in Gaston County, I've worked for the City of Gastonia for almost 33 years. I started my career in the Financial Services Department working in Payroll. This was after graduating Belmont-Abbey College with a bachelor's degree in Accounting. After a few years, I was promoted to Budget Analyst and then the Budget Director. I love budget.  Budget exposes you to all aspects of City government.  To me, budget is creative, like art, where you are bringing ideas together to create a spending plan; whereas accounting is more of a science, what and how you actually spent resources. After obtaining my master's degree in Business Administration from Belmont Abbey College, I was promoted to Financial Services Director. When the opportunity presented itself to become Assistant City Manager, I had been at the City over 27 years. In my role as Assistant City Manager, I am responsible for the finance department, parks and recreation, and the Schiele Museum.
My Earliest Memory of Women's History Month
I was in high school when the Space Shuttle Challenger exploded. I remember the brave people who died being celebrated afterwards, specifically the teacher Christa McAuliffe. This was my earliest memory of celebrating Women's History.  During school, I realized the importance women have played in history.
Women who Inspired Me
In high school I was involved in Student Council and there was a teacher, who administrated Student Government. Her name was Ms. Clagg and she was a history teacher and also my advisor. She encouraged me to become Vice President of Student Council in my senior year.  She played a very influential part in my life.
My Advice to Women working in Public Service
Integrity, hard work and dedication are key.  Understanding that working for the City is all about community and making it a great place to live. Work/Life balance is very important but also a constant struggle. My advice would be to work hard, do not be afraid to take on new tasks and continuously learn and always be willing to help others.
 Why Women's History Month Should Be Recognized
The City of Gastonia is a great place to work and although the 13th largest City in the State, still feels small town and like family.  We spend more time together here at work than with our families, so this is very important.   We should celebrate as well as appreciate the women in our workforce, they are critical to providing the necessary services to the citizens of Gastonia!