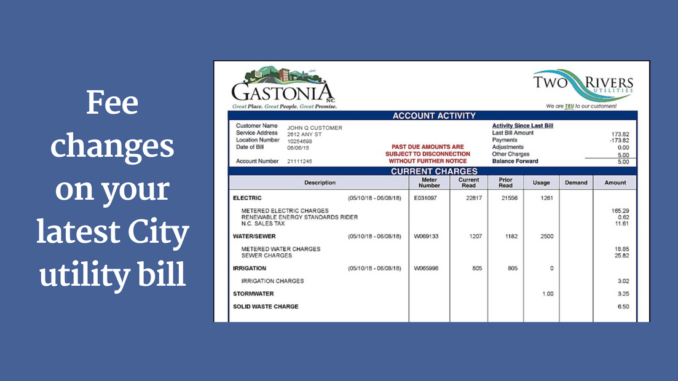 Effective July 1, 2018, the City of Gastonia changed several of its fees. You may notice those changes in your monthly City utility bill.
The fee changes were included in the City's annual budget which took effect July 1. The budget, which was unanimously approved by the Gastonia City Council on June 5, did not raise property taxes.
Fee changes:
Descriptions of the fees on your utility bill
The City's $236.9 million dollar budget increased by about 2 percent. City Manager Michael Peoples said the Fiscal Year 2019 budget focuses on the City Council's goals of financial responsibility, customer service and economic development.
City of Gastonia's Fiscal Year 2019 Consolidated Fee Schedule – lists all fees for service charged by the City