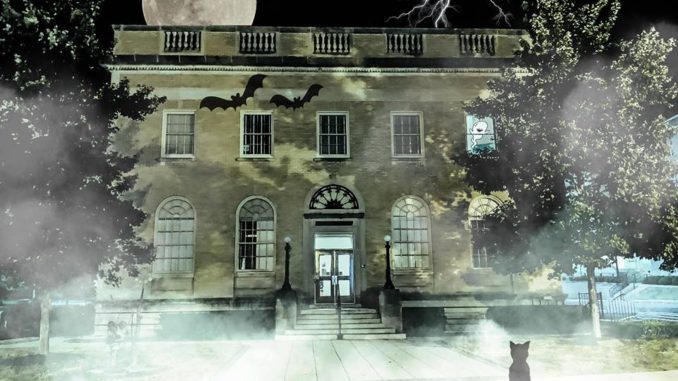 Spooky Night Outside City Hall
6:30 – 8:30 p.m. Friday, Oct. 26
Gastonia City Hall, 181 S. Street and various downtown businesses
The Young Adults of Gastonia are hosting a KID FRIENDLY spooky night outside at City Hall! Come visit the Mayor, some city staff, grab some candy, and hang out with Gastonia's Young Adults. There will be various other businesses in downtown participating. If you are a downtown business and would like to participate let the Young Adults of Gastonia know. This will be a fun night so Gastonia's Young Adults ask that there be no campaigning by political candidates running for office.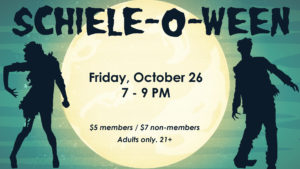 Schiele-O-Ween
7 – 9 p.m. Friday, Oct. 26
Schiele Museum of Natural History, 1500 E. Garrison Blvd.
Bring a friend and enjoy an after-hours museum Halloween party for adults. Socialize over a beer while you play games and explore exhibits. Drop in anytime and don't forget your costume! Adults 21+ only. Tickets, $5 for members and $7 for non-members, are available at www.schielemuseum.org or by calling 704.854.6676.
Halloween Express at Lineberger Park
2 – 4 p.m. Saturday, Oct. 27
Lineberger Park, 632 Garrison Blvd
Rain out location: Bradley Community Center, 1200 N. Modena St.
Free train rides and free event! Games and candy for kids ages 0-12 years old: Ghost Busters, Spin Art, Hallow-A-Hole, Spin-O-Ween. Halloween costume contest at 3 p.m. for ages 0-3, 4-7 and 8-12.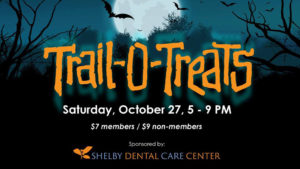 Trail – O – Treats
5 – 9 p.m. Saturday, Oct. 27
Schiele Museum of Natural History, 1500 E. Garrison Blvd.
Collect treats as you explore the Nature Trail, Catawba Village, PlayS'cape and other outdoor attractions at The Schiele Museum. Enjoy hands-on activities and some treats along the trail. (This is not a candy-heavy event). Great for the entire family! Kids are encouraged to attend in costume. Be sure to bring your flashlight to light your way!
Tickets are $7 per person for members and $9 per person for non-members. Ticket times available at 5 p.m., 6 p.m., 7 p.m., and 8 p.m. This event is likely to sell out, so purchasing tickets in advance is strongly encouraged. All guests over 1 year old will require a ticket for admission. Go to www.schielemuseum.org for advance tickets.