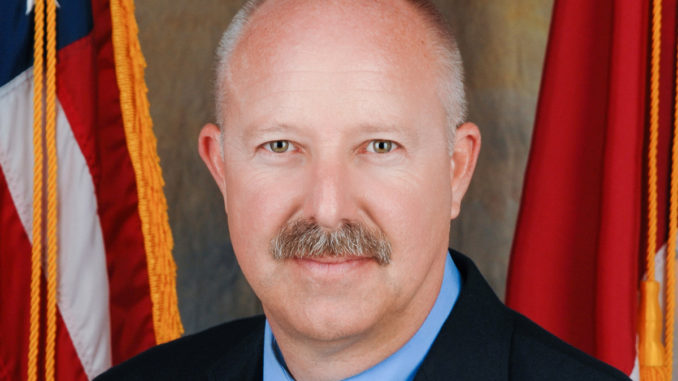 Capt. Edward Turas has been promoted to Assistant Chief effective upon the retirement of Assistant Chief Mike Smith on Jan. 1, Gastonia Police Chief Robert Helton has announced.
"We wish him success in his new position, and all employees need to give him their full support," Helton said in a Dec. 3 memo to GPD employees. "Congratulations Chief Turas! Good luck in your new assignment!"
Turas joined the GPD in 1998 after serving for eight years as a paramedic. He has commanded the Patrol Division, Criminal Investigations Division, Special Investigations Division, Administrative Services Budget and Finance, and the Special Situations Unit (the SWAT and Bomb Teams).
Turas serves as a professor of Criminal Justice Studies at Gardner-Webb University and Gaston College, and as a program director for the University of North Carolina at Charlotte. He holds a bachelor's degree in Creative Arts from UNC-Charlotte, and a masters in Justice Administration from Methodist University.
He is a graduate of the FBI National Academy, the FBI and US Army Hazardous Devices School, West Point Leadership Program, and the Chamber of Commerce's Leadership Gaston. He serves as chairman of the Human Trafficking Workgroup-Gaston, as a board member with the Gaston Controlled Substance Coalition, and coordinator of the Pink Patch Project.
His memberships include the International Association of Chiefs of Police, the NC Police Executives Association, the Society of Police Futures International, and the International Association of Bomb Technicians and Investigators.