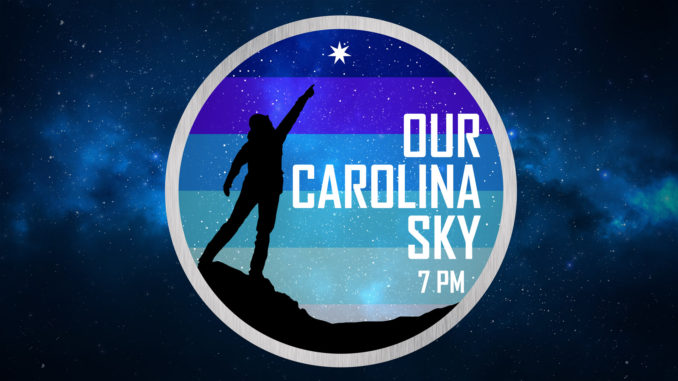 Friday, March 1st at 7 p.m.
Tickets available online beginning February 22nd
The night sky above the Carolinas is constantly changing; have you ever wondered what lies overhead? Discover how our sky has changed and to stay up-to-date with the newest space missions on the first Friday of each month. Take a live tour of the current month's constellations and explore various topics ranging from the earliest history of astronomy to the latest advancements in the field. This monthly program series is hosted by James H. Lynn Planetarium & Science Theater Director, Will Snyder.
In March 1969, Apollo IX marked the first test flight of the Apollo Lunar Lander that would carry astronauts Neil Armstrong and Buzz Aldrin to the Moon's surface. This March, take a look at this historic mission and current space missions that will launch astronauts from American soil for the first time since 2011! As we take new steps to leave the bounds of Earth, winter's best constellations and five planets shine overhead. Explore the cosmos by taking a deeper look at the "Dog Star" that shines at its highest point for the year after sunset, now with the company of familiar zodiac signs like Gemini the Twins and Cancer the Crab. By the end of the month, Leo the Lion wakes from his winter slumber, climbing higher into the sky each night and bringing with him, the start of spring. Join us as we discover these sights and more in "Our Carolina Sky."
Tickets are $5 per person and can be purchased at the door; children ages 3 and younger are admitted free. Does not include museum admission. Program lasts approximately one hour. Stay up to day with the latest planetarium news by following The Schiele Museum on Facebook!