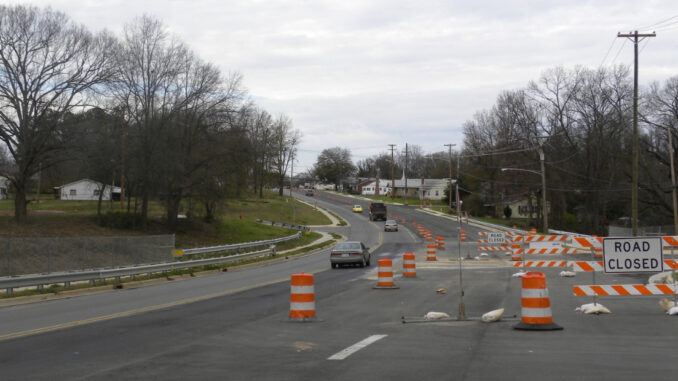 Gastonia drivers can easily find out whether a section of a City street is on the priority list for resurfacing. A new web-based map uses color coding in seven shades from green to red to black, showing whether the pavement is in good shape or needs work.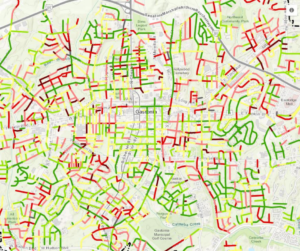 The City is responsible for 445 miles of paved streets and roads. Last year, a consulting firm analyzed the condition of every mile of Gastonia's streets using high-tech laser scans and specialized photography. The firm compiled and compared the data, giving each section of street a numeric pavement condition rating or score. Using the pavement condition scores, the City's Engineering Division developed a list of 87 street sections to be resurfaced by June 2021. Street repairs for those 87 sections will cost $1.7 million over three years.
In addition to the numeric pavement condition score, the priority list takes into account cost-efficiencies. Some dollars are allocated for maintenance, because maintaining a street that has only medium damage is less expensive than resurfacing a street that is in bad shape. "The old line about an ounce of prevention being worth more than a pound of cure applies to streets, as well," said City Engineer Gary Saine. "That allows taxpayers' dollars to go further and saves money in the long run."
Another cost-saving variable is proximity. Saine noted that the City saves money if the road crews and equipment are concentrated in one area for a length of time, rather than hopscotching around the City. Traffic volume also was a factor in deciding which street sections get top priority.
The public can see the results of the consultant's pavement condition study. The online map shows each street section, its Pavement Condition Score and corresponding color. The priority list of streets to be resurfaced as a result of the study was approved May 7 by the City Council. "We want to make the results of the pavement study public," said City Manager Michael Peoples. "Residents can see where their street is ranked and how the condition of their street compares to others in the City."