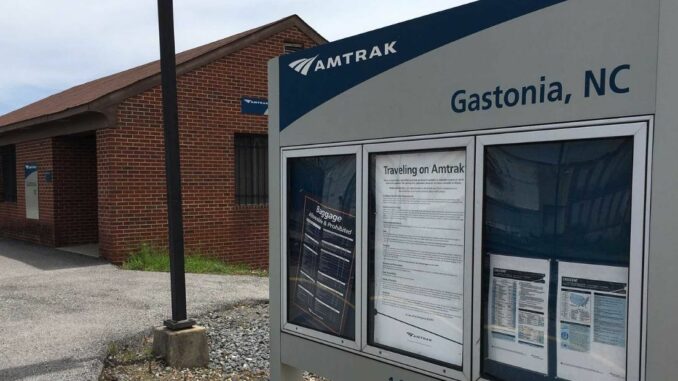 Amtrak is launching a construction project to revamp the train station located at 350 Hancock St., in Gastonia. The improvements will include changes to make the station more accessible for people with disabilities.
"Amtrak is committed to ensuring that rail stations it serves are compliant with the Americans with Disabilities Act of 1990 and accessible to all customers," said Kimberly Woods with Amtrak corporate communications. According to Woods, Amtrak will build a new 360-foot ADA-compliant concrete platform to include railings, lighting, signage, accessible ramps and parking stalls, and an accessible entrance with a power-operated door. Wood said the improvements will also include renovations to the waiting room and restroom.
The project is currently in the planning and bidding stage. A timeline for construction has yet to be determined. For more information about Amtrak and its services, visit Amtrak or call 1-800-USA-RAIL.