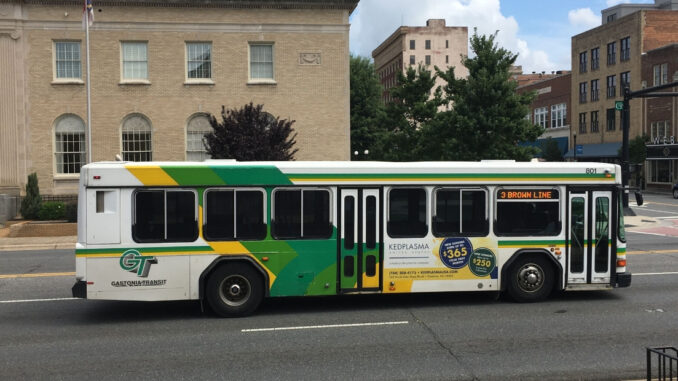 This page was updated June 22, 2022.
The City of Gastonia has again extended its free fares, to allow passengers to ride City Transit buses at no charge through July 31, 2022.
The City has offered free bus service to riders since March 2020 to continue helping residents during the pandemic. Federal CARES Act funding is providing Gastonia Transit with money to cover operational expenses as part of the City's response to COVID-19.
Fares and schedules for the 85X express bus between Gastonia and Charlotte are set by the Charlotte Area Transit System (CATS). CATS resumed charging fares in June 2020.