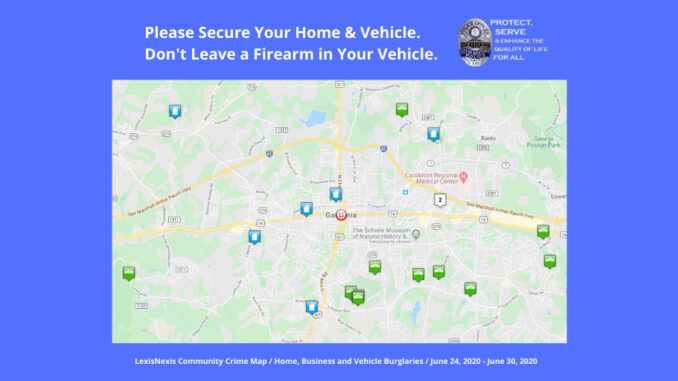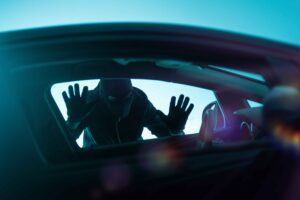 Gastonia Police are asking for the public's help to reduce home and vehicle break-ins as well as the theft of firearms.
Gastonia Police crime statistics show about 40 to 50 vehicle break-ins occur every month in Gastonia, and this increased in June to 66 vehicle break-ins. In 15% of the vehicle break-ins from January to June of this year there was a firearm stolen.
Gastonia Police crime statistics also show an average of about 28 homes in Gastonia are broken into each month.
"We have to work together to keep our homes, vehicles and firearms safe," said Gastonia Police Capt. Laura Biggerstaff. "Please help us to reduce B&Es by securing your home and vehicle, and don't leave a firearm in your vehicle."
Some tips include:
Secure the doors and windows of your vehicle and home.
Use a lock or safe to secure your firearm.
Consider deterrents like guard dogs, surveillance cameras, or alarm or home monitoring services.
If you're away from home, leave a key with a trusted neighbor, put lights on timers, and complete a USPS Hold Mail request.
More crime prevention information can be found on-line at GastoniaPD.org or by visiting https://www.cityofgastonia.com/tips.html.