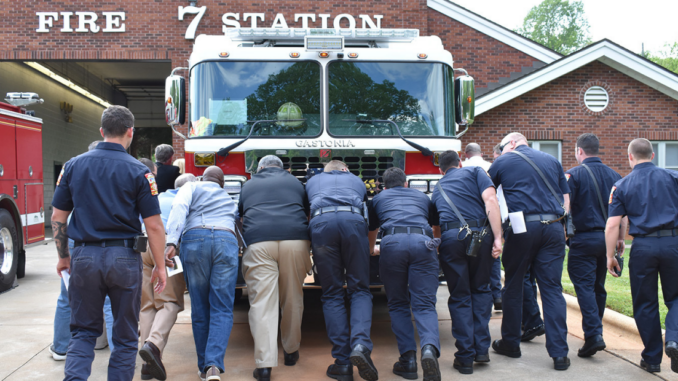 The Gastonia Fire Department held two push-in ceremonies on April 20 for a new firetruck at Station 4 and another new truck at Station 7.
"Both new firetrucks will cover the eastern portion of Gastonia," Chief Phil Welch said. "Engine 4 covers the east (Gardner Park and Franklin Square), and Engine 7 covers the southeast corridor of the city. Both trucks hold 750 gallons of water and have the capability of pumping 2,000 gallons per minute."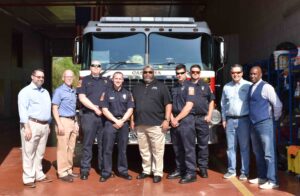 Engine 7 was delivered early last year and Engine 4 was delivered in December 2020. Both push-in ceremonies were delayed due to the COVID pandemic.
A "push-in" ceremony is a time-honored tradition in the fire service and a ceremonial way of retiring a previous firetruck to make way for the new one. Traditionally as part of the ceremony, Gastonia firefighters remove the station number from the front of the retiring truck and place it on the new truck.
Water is also removed from the old truck and poured into the new truck. This symbolic act recognizes the previous truck's protection of people and property, and signifies that the new truck will do the same. Then ceremony attendees assist in ceremoniously pushing the new truck into the fire station bay.