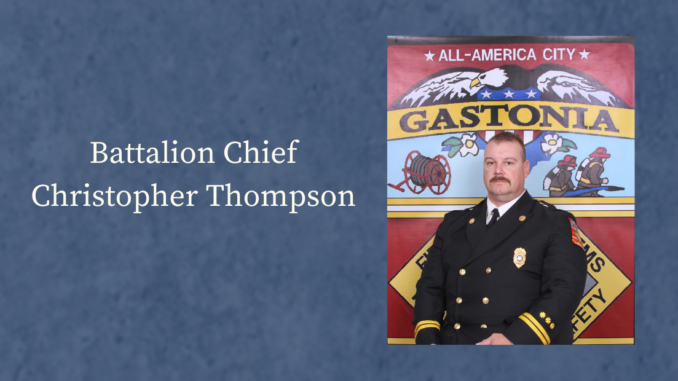 The City of Gastonia Fire Department has announced two promotions to Battalion Chief and Captain. "These deserving men have served our community and have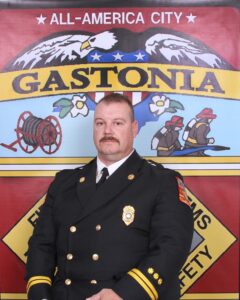 demonstrated their commitment to excellence as first responders," said Chief Phil Welch. "We are proud to promote them to the ranks of Battalion Chief and Fire Captain."
Christopher Thompson – Promoted to Battalion Chief
Captain Thompson will be promoted to the rank of Battalion Chief effective Aug 14, 2021. He will be assigned to the Department's Training Division.
Thompson has been employed with the GFD since October 2001. He was promoted to captain in July 2012. Thompson is also a member of the Crowders Mountain Volunteer Fire Department. He is married with two sons and a daughter.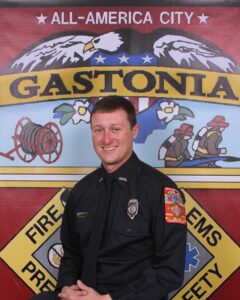 Joshua Watts – Promoted to Fire Captain
Firefighter Joshua Watts will be promoted to Fire Captain effective Aug 14, 2021. He has been employed with the Gastonia Fire Department since August 2014.
Watts is also a member of Union Road Volunteer Fire Department and is the son of retired Assistant Fire Chief Keith Watts.
The Gastonia Fire Department is a highly trained municipality fire department that serves the approximate 78,049 citizens of Gastonia, North Carolina. The GFD employs 143 full-time personnel, covers 50.73 square miles, and consists of eight fire stations located throughout the city limits of Gastonia. In 2020, the department responded to 8,397 calls for service.