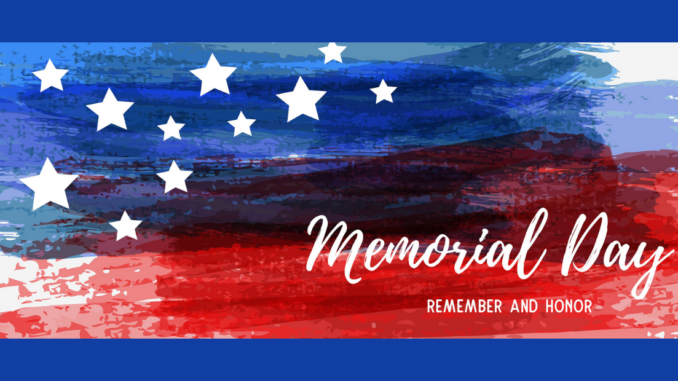 City of Gastonia administrative offices will be closed Monday, May 31 for the Memorial Day holiday. Although most City buildings are closed to the public due to the COVID-19 pandemic, Memorial Day is a holiday for many City employees.
Below is more information  about City services:
City Transit buses will not run on Memorial Day.
Monday's garbage pickup will be delayed until Tuesday, June 1. The City will not collect yard waste or excess household trash on Monday or Tuesday of next week. Residents can use the personalized WasteWise app for notifications about holiday-related changes to Solid Waste collection.
City parks, Skeet and Trap Range, lakefront, shelter rentals and Lineberger miniature train are open. Park visitors are reminded to follow social distancing guidelines.

All playgrounds, splash pads, basketball and tennis courts are open.
Restrooms are open.
Drinking fountains remain closed for safety.
Community Centers and Adult Recreation Center will open on June 7. Hours will be posted at the buildings and on the Parks and Recreation webpage.