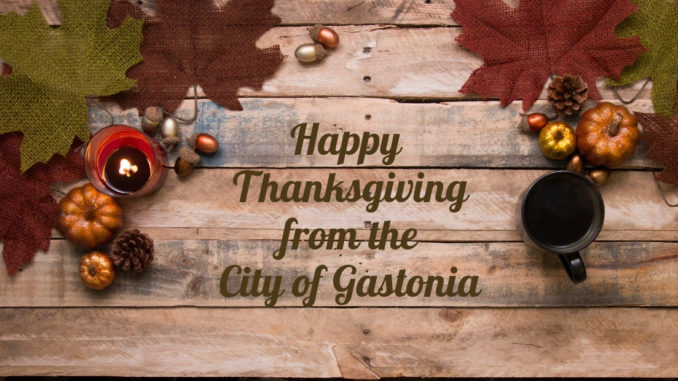 City of Gastonia offices will be closed Thursday, Nov. 22 and Friday, Nov. 23 for Thanksgiving. City transit will not operate on Thanksgiving Day. On Friday, Nov. 23, buses will run on a Saturday schedule.
There will be no City pickup of garbage or recycling on Thanksgiving Day, which affects Thursday and Friday customers. Thursday garbage and recycling will be picked up on Friday, Nov. 23. Friday customers will have their garbage and green-week recycling collected on Monday, Nov. 26. Monday collection, both garbage and orange-week recycling, will take place as scheduled on Nov. 26. Excess household trash will not be collected by the City of Gastonia during the week of Nov. 19. The City's website has detailed information about holiday Solid Waste schedules. Residents can also download the WasteWise app for personalized information about changes to solid waste pickup schedules throughout the year because of holidays, bad weather or mechanical problems.
The Schiele Museum will be closed on Thanksgiving Day. The museum will be open regular hours on the day after Thanksgiving, with the planetarium programs to feature a Saturday schedule on Friday, Nov. 23.
Gastonia's Community Centers will be closed Thursday through Saturday, Nov. 22-24. The Skeet and Trap Range will be closed on Thanksgiving Day. City parks will be open during the Thanksgiving holiday with regular hours.