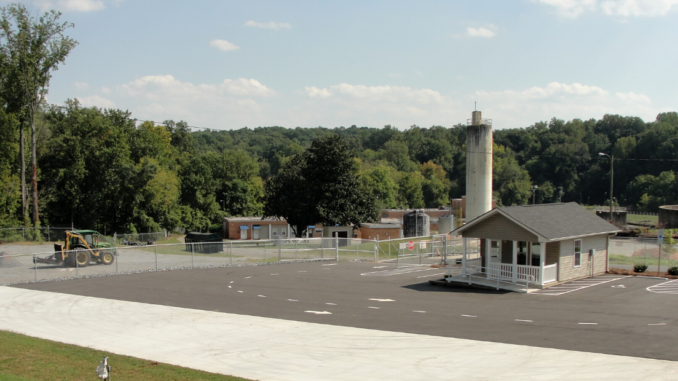 The City of Gastonia will host a ribbon cutting ceremony on Tuesday, November 16 at 4 p.m. at 3175 Duke Street in Gastonia to mark the completion of the Duke Street Recycling and Resource Center. The new drop-off recycling center is a joint project between the City of Gastonia and Gaston County to offer additional options for residents to take recyclable products.
"We want to continue to offer recycling services to our residents and those in the county," said Mayor Walker E. Reid, III.  "We are excited to partner with Gaston County to make this a viable option for everyone and to help our environment."
Since the City of Gastonia ended its curbside recycling program in October 2020, the Solid Waste Division had been looking for ways to offer user-friendly options for recyclers. Construction on the new recycling center began in May of this year and was completed in November. The new recycling center is open from 7:30 a.m. – 5:30 p.m. Monday through Saturday and accepts plastic, cardboard, glass, paper, steel and aluminum cans. For more information, call 704-922-7729.
The Farmers Market, located at 410 E. Long Avenue in Gastonia, is also open for drop-off recycling from 7:30 a.m. – 5:30 p.m. Monday through Saturday.
Other recycling centers located in Gaston County, open from 7:30 a.m. – 5:30 p.m. Monday through Saturday and from 1 – 5:30 p.m. on Sunday are:
Crowders Creek – 1120 CP Groves Road, Gastonia
Hardin – 3155 Philadelphia Church Road, Dallas
New Hope – 235 Lake Wylie Road, Belmont
Riverbend – 146 Mountain Island Road, Mount Holly
Tryon – 2755 Tryon Courthouse Road, Bessemer City