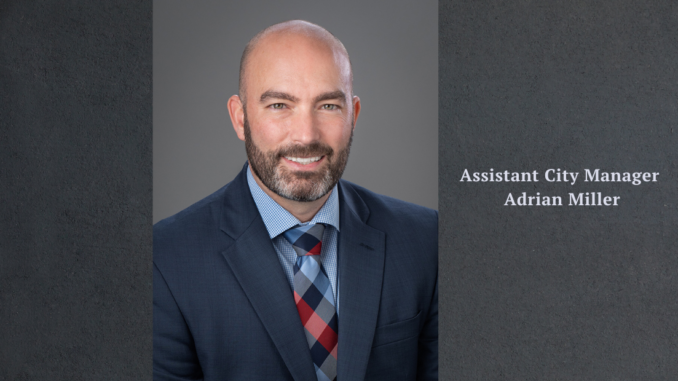 The City of Gastonia has hired Adrian Miller as its new Assistant City Manager who will begin his duties on December 12. He will lead several departments that provide support and services for the City in the following areas: Gastonia Police Department, Gastonia Fire Department, Technology Services, and Human Resources.
"I am very grateful for the opportunity to serve the public as the City's new Assistant City Manager," said Adrian Miller. "My foremost commitment is to the residents of our great City who rely on and deserve the best services we can offer them."
A Gastonia native, Miller brings to his new position more than 20 years of experience in North Carolina local government. He was appointed City Manager for Belmont, NC, in 2016 and also held positions with Belmont as Senior Planner and Assistant City Manager. He was a Planner for the City of Hickory and Assistant Town Manager for the Town of Kitty Hawk.
Miller received a Bachelor of Arts degree in Political Science from Wake Forest University and a Master of Arts degree in Public Administration from James Madison University. He has certificates from the UNC School of Government's Municipal Administration program and the Public Executive Leadership Academy. He has also achieved the Credentialed Manager certification from the International City/County Management Association (ICMA).
"We are excited to have Adrian join our City's management team," said City Manager Michael Peoples. "His leadership skills and depth of experience will allow our team to continue to focus on providing an extensive level of essential service, strategic planning, and focus on exceptional customer service that makes Gastonia a great place to live, work, and relax."