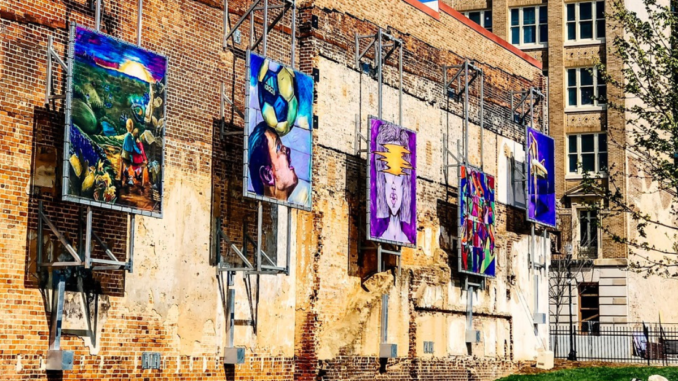 Gastonia's Arts Committee is offering grants to support 501(c)3 art organizations. The deadline to submit an application for funding is Tuesday, November 15. Eligible 501(c)3 arts organizations located in Gastonia can apply by the deadline.
"We know that art programs add significant benefit to our community," said Mayor Walker Reid. "We want to recognize and partner with successful and established organizations in our community to cultivate art expression as we continue to make our City a great place to be."
The Arts Committee was established by the Gastonia City Council in November 2021. The committee meets on a quarterly basis and includes 10 voting members: three current City Council members and seven Council-appointed Gastonia citizens, one from each ward (where possible) and one at-large position. The goals of the committee are to:
Increase public art throughout the City.
Provide educational and cultural arts opportunities to citizens.
Provide grants to civic non-profit arts organizations.
Attract more economic dollars and opportunities through arts events.
"This is a great opportunity for local artists," said Councilwoman Jennifer Stepp who chairs the committee. "We are excited to support visual and performing arts so that everyone in our City has the opportunity to experience and enjoy all that the arts have to offer."
Application Deadline for Arts Grants is November 15, 2022, by 5 p.m.