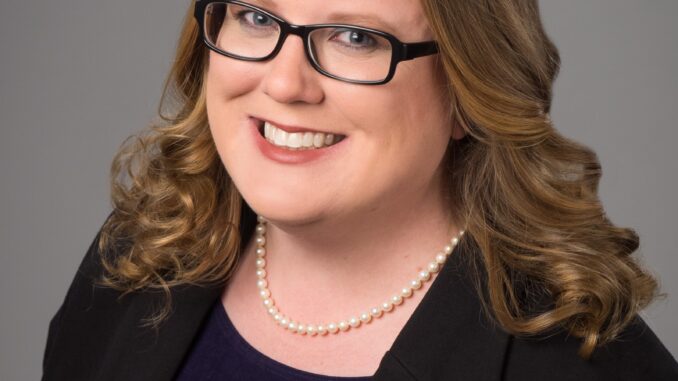 How I Began my Career in Public Service
After receiving my bachelor's degree in biology and chemistry from UNC-Chapel Hill, I honestly had no idea of what I wanted to do. Taking my mother's suggestion, I became a teacher at Hunter Huss for two years after graduating. During the summer months I worked at the Schiele Museum, and it was there where I learned about a position called Storm Water Public Educator with the City. I started the position in 2001 and it was a great fit because it focused on the new storm water utility and informing the public and schools about this service. That was my introduction to public service and I certainly found a passion for it in that role. I was also able to work in a communications capacity at the museum and then moved on to work with our public utilities where I learned about economic development. I now have 22 years of service of working with the City.  Currently my department is responsible for bringing in new investments, jobs, and recruit new businesses to Gastonia.  The work we do is important to help shape the future of Gastonia through bringing in a new tax base.
My Earliest Memory of Women's History Month
Through the years I have seen a growing awareness of Women's History Month, but it's something I think we can all learn a lot more of.  Personally, I didn't have strong understanding of the importance of Women's History Month starting out my career.  I grew in my knowledge through professional development and through studies while getting my master's degree at Western Kentucky University.
Women who Inspired Me
My mom was a career educator for Gaston County Schools. I watched her go back to school to get her master's degree while working full time. She taught me the value of education. Also, there's Sharon Decker who was Secretary of Commerce for North Carolina, born and raised in Gastonia. She's been a great mentor I've always looked up to. Having those strong women, and many more, around has definitely influenced me.
My Advice to Women working in Public Service
Surround yourself with other strong women and learn as much as you can. Use that knowledge to continue to grow.  Also, make sure to be a mentor for other women coming into the profession.
Why Women's History Month Should Be Recognized
It's important because representation matters. Women have not always been represented in all fields. We have seen more women now represented in areas that are male dominated.