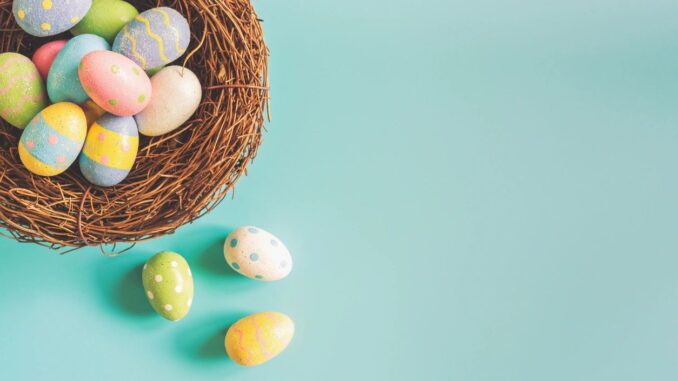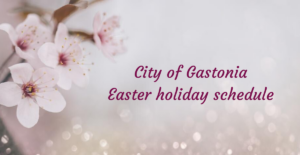 City of Gastonia Administrative Offices will be closed Friday, April 7 in observance of Good Friday, which is a holiday for City employees. Some City services will be affected by the upcoming holiday:
City transit buses will use a Saturday schedule on Friday, April 7.
There will be no City garbage pickup on Friday, April 7. Friday and Monday customers will have their carts emptied on Monday, April 10. The City will not collect yard waste or excess household trash on Friday or Monday of the Easter weekend. Residents can use the personalized WasteWise app for notifications about holiday-related changes to Solid Waste collection.
City Park playgrounds, restrooms, the Lineberger miniature train, the Rankin Lake boathouse, basketball courts, volleyball courts, and the Skeet and Trap Range will be open during normal hours posted on the Parks & Recreation Administrative Offices will be closed on Friday, April 7. Community Centers will be closed for the weekend, April 7 through 9 and reopen on Monday, April 10 as scheduled.
 The Schiele Museum of Natural History and Planetarium will be closed on Sunday, April 9 and resume regular weekday hours on Monday, April 10.  For more information about the events, exhibits, and programs taking place at the museum and to purchase your tickets in advance, visit the museum's website.