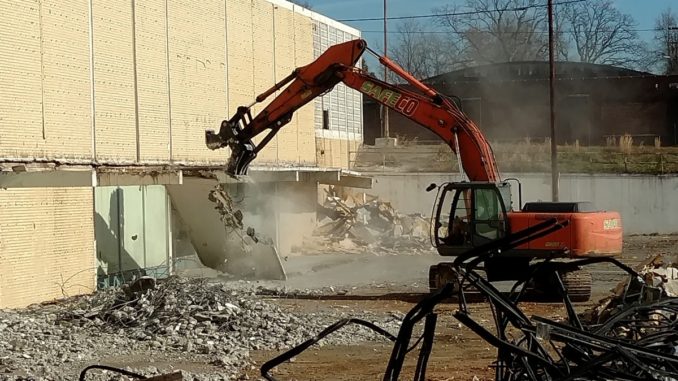 WHAT: Demolition of Sears building
WHEN: Began today
WHERE: West Franklin Boulevard across the street from the Central YMCA located at 615 W. Franklin Blvd., Gastonia.
HOW: City-hired contractor, SafeCo Environmental Services from Dilliner, PA, is using a forklift to strip siding from the building. An excavator will be used for the hard demo.
BACKGROUND: Demolition of the old Sears building clears the way for plans for the Franklin Urban Sports & Entertainment (FUSE) district. The anchor of FUSE will be a multi-use sports & entertainment complex hosting year-round events. Nearby private investment could include residential, office and retail spaces. More information about FUSE.
QUOTE: "The demolition of the property locally known as the 'old Sears' site represents a new beginning for Gastonia. With its removal, Gastonia can move forward with new investment."
– City of Gastonia Economic Development Director Kristy Crisp