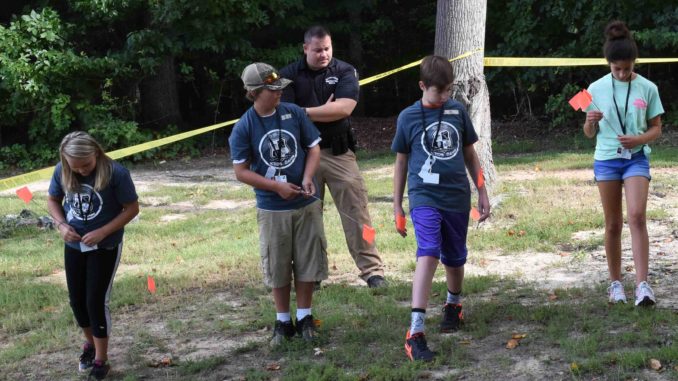 Youth can learn about crime scene investigations and have some fun in Gastonia Police Department's 2018 CSI Kids Summer Day Camp, July 23-25, at First Assembly Church in Gastonia.
The CSI camp includes instruction and exercises on crime scene documentation, fingerprints, photography, firearms trajectory, tracking, and preparation for and presenting in court. This camp is limited to 20 students and registration will be on a first come, first served basis. It's open only to rising 6th, 7th and 8th graders.
To register complete the linked forms and bring a $25 check, payable to the Gastonia Police Foundation, to the GPD, 200 E. Long Ave., starting at 8 a.m. Monday, April 9. Questions? Contact Sgt. Brackett at brackett_jamin@cityofgastonia.com or 704-854-6616.
http://www.cityofgastonia.com/2018-csi-summer-day-camp-registration-forms.html