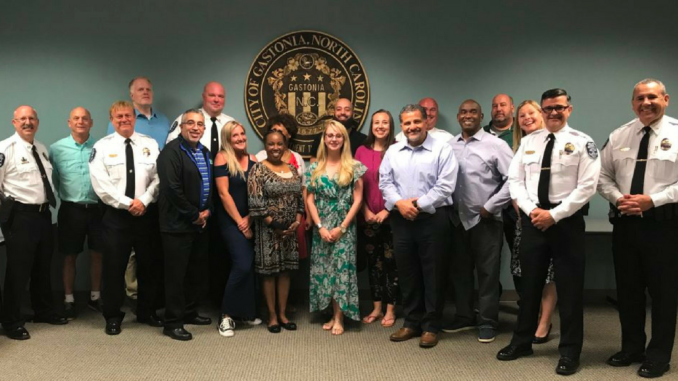 If you have wondered how the City of Gastonia government works, you're encouraged to apply for the 2019 Gastonia Municipal Government Citizens Academy. It's an 11-week course that provides an in-depth view of all City of Gastonia operations.
"The purpose of the Academy is to provide a forum where participants develop a basic understanding of municipal government," said Director of Community Services Vincent Wong. "You'll learn the duties of various City departments, hear about the importance of civic involvement, and meet the people who make Gastonia a great place to live, work and play."
The 2019 program starts on Tuesday, Jan. 8 at a City Council meeting, then meets on alternating Mondays at 6 p.m. Each three-hour session includes presentations by City employees, hands-on activities, group discussions, facility tours, a police ride-along and a chance to ask questions of City leaders and staff.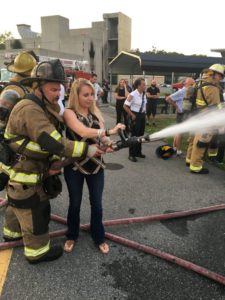 In June, 14 people graduated from the 2018 Citizens Academy. Carly Caldwell was in that group. "I would certainly recommend this course to anyone," Caldwell said. "It was incredible to see how much goes behind every detail of the City and everyone it takes to make that happen."
Another 2018 graduate, Amy Pearson, agreed. "I have lived in Gastonia my whole life and there were so many things I didn't know about and just assumed happened," Pearson said. "It was interesting to hear how everything worked. If more people were equipped with this knowledge and understanding, it would make things in our City run even smoother."
Application forms are due by Friday. Sept. 28. That link also includes the schedule and other helpful details about the Academy.