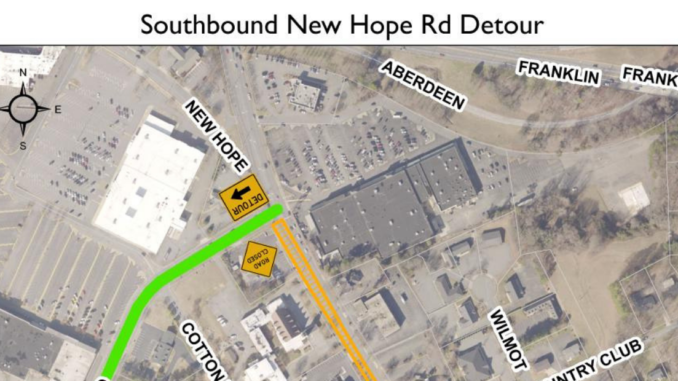 The City of Gastonia will close the southbound lanes of South New Hope Road at Burtonwood Drive starting Saturday, Jan. 5 at 9 p.m. The City and Two Rivers Utilities will repair a leaking water line near the intersection of New Hope Road and East Garrison Boulevard.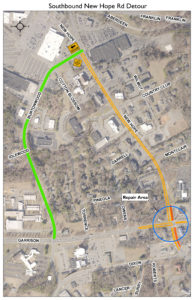 Utilities officials say they hope to complete the work in one day and reopen travel lanes on Sunday, Jan. 6. "A great deal of preparation has gone into this repair project," said assistant director of Public Utilities Brian Potocki. "As with any underground utility work, uncertainties exist. We will pinpoint the leak and repair it as quickly as possible." After repairing the line, crews will repave the road and reopen it to traffic.
Temporary signs were placed on New Hope Road this week to notify drivers of the impending closure. During the utility work, motorists traveling southbound on New Hope Road will be detoured onto Burtonwood Drive, then Garrison Boulevard. Public Utilities officials do not plan to close Garrison Boulevard or the northbound lanes of South New Hope Road during the repairs.