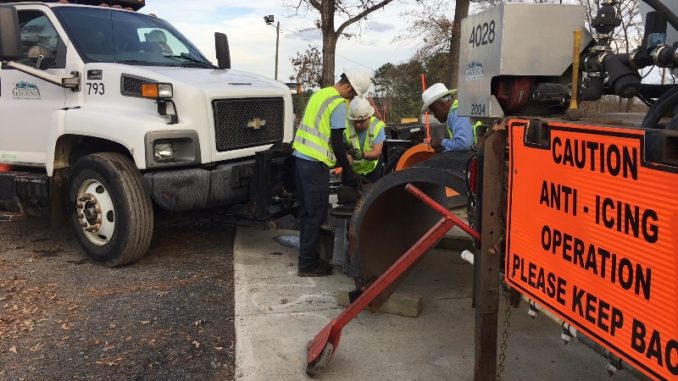 The City of Gastonia Public Works department crews and trucks are ready for any frozen precipitation that might fall this weekend. Public Works crews tested all snow-removal equipment yesterday. The dry run included operating all City snow plows, sand spreaders, brine operations equipment and trucks. New employees were trained on operating all of the equipment and garage staff made any necessary repairs. Preparations will be completed tomorrow morning.
Getting Gastonia's equipment and crews ready for winter weather is done every year, and officials describe this week's efforts as both proactive and precautionary.
The current weather forecast includes rain mixed with snow at times Friday afternoon into Saturday morning. No accumulation is expected, but the City will monitor weather and road conditions until the front passes. If conditions warrant, slag will be spread first on bridges, then crews will treat streets that have been determined as priority thoroughfares. If needed, crews will work 12-hour shifts. As always, Public Works will coordinate with City Police, Fire and Electric personnel.