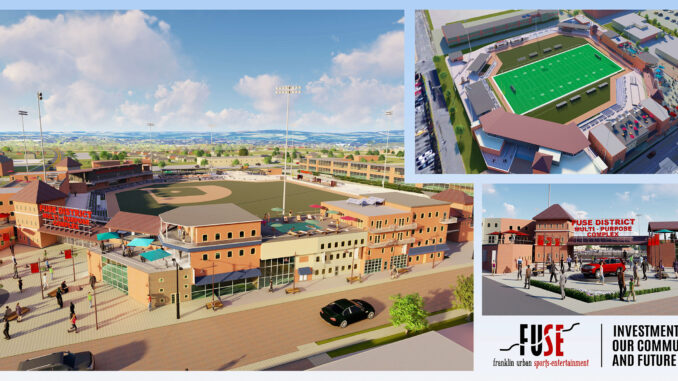 Bids for construction of the Franklin Urban Sports & Entertainment (FUSE) complex are being received in early May following several outreach sessions held earlier this year with interested contractors and material and equipment providers.
Rodgers Builders, the FUSE construction manager at-risk, held outreach sessions for potential bidders on Jan. 7 and April 9 to provide information about how to prequalify and submit bids. The prequalified bidders list for the FUSE complex shows about 165 companies from 15 states across the U.S. as well as Montreal, Canada. Businesses from 30 North Carolina cities are on the list including Gastonia, Charlotte, Cherryville, Concord and Raleigh.
"We're excited about all the interest in the FUSE project by numerous vendors, including many local businesses who have shown an interest in bidding on the various construction packages," said Assistant City Manager Flip Bombardier. "The prequalification process that we have recently completed has been undertaken to insure bidders are adequately qualified to bid on the project. Only vendors that have prequalified can submit bids for construction of the FUSE complex."
The Guaranteed Maximum Price (GMP) for the FUSE project will be based on bid prices. The GMP will be presented to Gastonia City Council in June, and submitted to the Local Government Commission in July for approval of bonds to fund the project.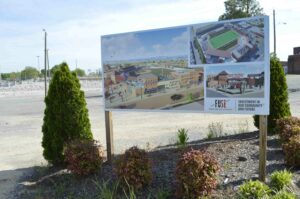 The FUSE complex will be a 5,000+ capacity, multi-use sports and entertainment facility that will host year-round events and activities. There are about 32 bid packages in the project including concrete systems; masonry; structural, miscellaneous steel and steel railings; millwork, drink rails, specialty seating; roofing, canopies & accessories; waterproofing & sealants; glass assemblies; passage door assemblies; drywall assemblies, acoustical ceilings; hard tile & stone; floor coverings; painting & wall coverings; signage; lockers; operable partitions; food service equipment; scoreboard; sports turf surfaces; sports netting equipment; field padding & equipment; stadium seating; elevators; fire protection; plumbing systems; HVAC systems; electrical & sound systems; field lighting; ornamental & chain link fencing; and landscape & irrigation.
"As with other projects, vendors ultimately selected for construction of the FUSE complex will be the ones demonstrating the ability and experience to perform the work along with being the lowest responsive bidder for the work," Bombardier said.
The FUSE complex is surrounded by private development parcels. While the bidding process for the FUSE complex is underway, UNC School of Government's Development Finance Initiative (DFI) is concurrently working on a request for proposals for the Coca-Cola/Choice building and a hotel pad on the FUSE site. A developer, the Lansing Melbourne Group out of Fort Lauderdale, Fla., has already been selected for the potential Trenton Mill redevelopment project which borders the FUSE complex and the Coca-Cola/Choice building properties.
More information about FUSE can be found at fusegastonianc.com.