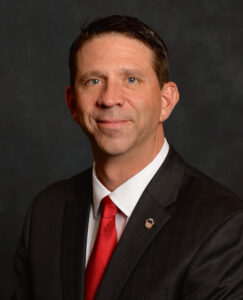 The Gastonia City Council approved the City's 2019-2020 budget at the Council's Tuesday, June 4th meeting. The approved budget decreases the City's tax rate from 53 cents per $100 valuation of assessed property to 52 cents, the first decrease in eight years. Property tax bills for some taxpayers may rise because of Gaston County's recent property revaluation, but City Manager Michael Peoples emphasized that the budget includes no City fee increases in an effort to offset the impact of higher tax bills that some citizens face.
Included in the approved City budget:
No increase in electric, water, sewer, solid waste or stormwater fees
$1.3 million for transportation projects and street improvements
$3 million to replace aging technology, equipment and vehicles used by Police, Fire, Public Works and other departments
$1.3 million for maintenance of and repairs to City buildings and park facilities
A state-mandated $740,000 increase in retirement funding for employees, $1.3 million to cover rising employee health insurance costs, and $1.7 million to provide competitive compensation for employees
Peoples outlined how the approved budget reflects City priorities. "Maintenance of our infrastructure, such as streets, water, sewer, electric and City facilities is often taken for granted, but it's critically important and also commands significant resources."
He added, "We continue to look for ways to reduce operating costs," but he noted that the City faces budgetary pressures related to maintaining a qualified, customer-focused workforce. "Employee-related costs will continue to be the most significant challenge to our budget going forward," he said. "Health care costs rise annually and retaining experienced employees requires competitive salaries and benefits."
Another area of emphasis in the 2019-2020 budget is increasing the City's economic vitality. "Supporting economic development that produces jobs and capital investment by the private sector is important as we decide where and when to spend our limited resources," Peoples said. "Quality economic development stimulates additional jobs and helps to grow our revenues and tax base."
The approved budget takes effect on July 1.