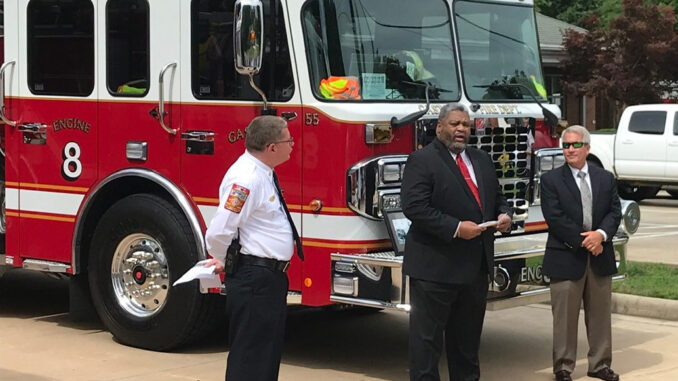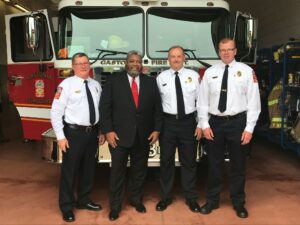 The Gastonia Fire Department welcomed citizens, the Mayor, and City employees to Fire Station 8 on June 18 to help "push-in" the department's new fire truck.
The "push-in" ceremony is a time-honored tradition in the fire service and a ceremonial way of retiring the previous fire truck to make way for the new one. As part of the ceremony, Gastonia firefighters removed the "8" from the front of the retiring truck 8 and placed it on the new truck.
Water was also removed from the truck and poured into the new truck 8. This symbolic act recognizes the previous truck's tradition of protecting people and property, and signifies that the new truck will do the same.
The new fire engine or rescue truck has a 1,000-gallon-water tank, a 200-gallon-a-minute pump, and is a first responder to the Crowders Mountain area. Other fire trucks typically have a 500-gallon-water tank and the new truck has more water capacity for the more rural area where there are not as many fire hydrants.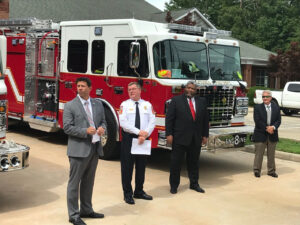 Gastonia firefighters, city officials and citizens who attended the open house all assisted in ceremoniously pushing the new fire truck 8 into the bay at Station 8 located at 613 Carson Road, Gastonia.