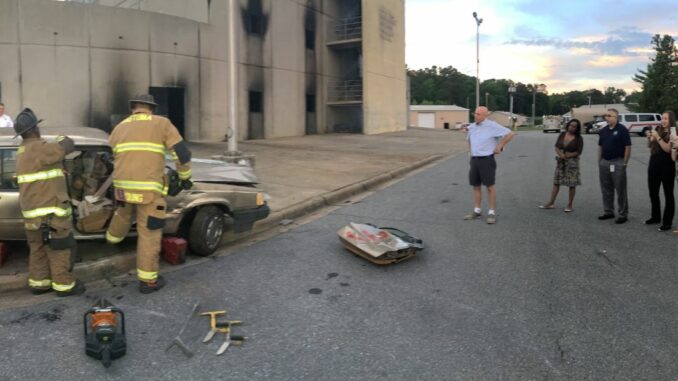 Have you ever wondered how the City of Gastonia government works? Here's your chance to learn about the inner-workings of your local government. Applications are being accepted for the 2020 Gastonia Municipal Government Citizens Academy from Sept. 5-Oct. 11. The 11-week course is offered to interested citizens free of charge.
"The City offers this class for citizens to learn more about local government operations but that's not all," said Vincent Wong, director of Community Services. "We want them to make a personal connection with City employees and know if they have an issue we can help. It's also an opportunity for us to get to know our citizens. Graduates from the class also become our ambassadors to share information with their family and communities."
The program starts on Tuesday, Jan. 7, 2020 at a City Council meeting, then meets on alternating Mondays at 6 p.m. Each three-hour session includes presentations by City employees, hands-on activities, group discussions, facility tours, a police ride-along and an opportunity to ask City leaders and staff questions.
This past June, 15 people graduated from the 2019 Municipal Citizens Academy. Shaun Jones, a real estate broker, had a positive experience. "The Citizens Academy gives you great insight into how the City and its departments operate," Jones said. "If you would like to make Gastonia a better place, then get to know it better; sign up for the Citizens Academy."
Another 2019 graduate, Reece Dillard, agreed. "If you want to learn, more about where you live, how things operate, the resources available, and how you can help your community, this program is for you!" Dillard said. "I guarantee you will find out information that you never knew."
Application forms are due by Friday, Oct. 11. That link also includes the schedule and other helpful details about the Citizens Academy.