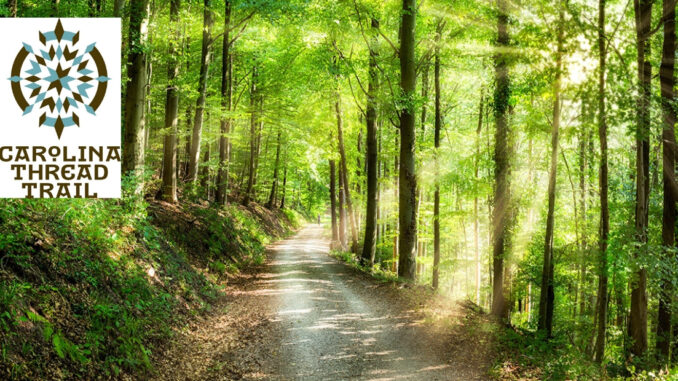 The City of Gastonia is the recipient of a $140,000 grant from the Carolina Thread Trail Governing Board. The grant will fund the construction of the Avon-Catawba Greenway Extension.
"The grant supports our ability to connect neighborhoods and citizens throughout the City and is also part of our commitment to extend greenways and trails," said Jason Thompson, Gastonia planning director. The project will involve about 2,500 linear feet of asphalt for the Avon-Catawba Creek Greenway extension, which will connect Lineberger Park to Second Avenue and increase the connectivity of neighborhoods in the area.
The Carolina Thread Trail's Implementation Grant Program provides funding to communities and nonprofit organizations to support projects in trail construction, design, land acquisition and corridor planning. Over the past 10 years, the Thread Trail has awarded over $6.7 million in catalytic grants to communities throughout the 15-county region in North and South Carolina. Currently, more than 280 miles of greenways and trails, as well as 170 miles of blueways, are open to the public within the Thread Trail system.
"We are grateful for the support because it is a pivotal link in the overall bicycle-pedestrian system in our community," said Thompson. "We are committed to doing what we can to make our City more connected, accessible, and healthy."