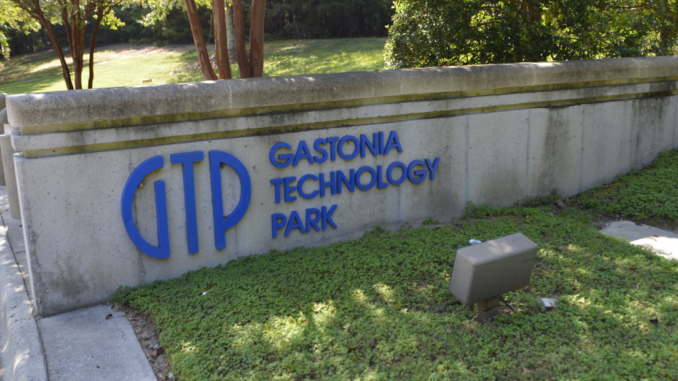 Gastonia will soon host a new company in the Gastonia Technology Park. DYMAX Corporation, based in Connecticut, will purchase approximately 16 acres of land located on Chief Court in the Gastonia Technology Park. The company plans to make a $21.5 million investment here and create approximately 59 new jobs within the next five years, which will pay an average salary of $59,814 per year.
"I am very proud that the Gastonia Technology Park was chosen for the DYMAX Corporation's newest facility. This project demonstrates that positive results have come from the dynamic partnership between the City of Gastonia and Gaston County," said City of Gastonia Mayor Walker E. Reid. "Gastonia strives to create a prime business environment while providing the work-life balance many are seeking when applying for jobs."
The City of Gastonia offers many amenities to businesses seeking to locate here, including its close proximity to Interstate 85 and the Charlotte-Douglas International Airport. "The recruitment of global companies was a key reason for the county's development of the Gastonia Technology Park," said Tracy Philbeck, chairman of the Gaston County Board of Commissioners.
The Gaston County Economic Development Commission has been working on this project since November 2018. A performance-based grant of $200,000 from the One North Carolina Fund will help facilitate Dymax Corp.'s expansion to the County. The One N.C. Fund provides financial assistance to local governments to help attract economic investment and to create jobs. Companies receive no money upfront and must meet job creation and capital investment targets to qualify for payment. One N.C. grants require a matching grant from local governments.
"Dymax is experiencing steady and significant growth, and our expansion from our Northeast roots into North Carolina opens doors to outstanding labor, technical, and logistic resources," said Aaron Mambrino, president of Dymax North America. "The combination of available resources and solid support from state and local officials made North Carolina a great choice."
DYMAX Corporation is a leading solutions provider of integrated rapid and light-cure formulations and equipment for the consumer and automotive electronics, aerospace, defense, and medical markets.