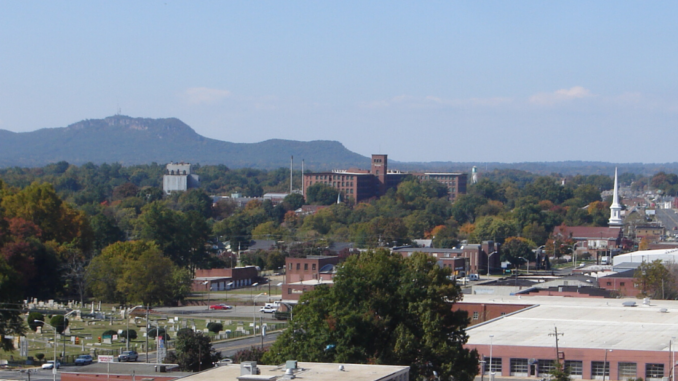 The City of Gastonia has been awarded a $300,000 Brownfields Assessment Grant from the U.S. Environmental Protection Agency (EPA). The City is one of four entities in North Carolina to receive grants totaling $1.4 million. It is the first time the City of Gastonia has received one of the highly competitive grants.
"We want to thank the U.S. Environmental Protection Agency, Senators Richard Burr and Thom Tillis, and Congressman Patrick McHenry for their support," said Gastonia Mayor Walker E. Reid. "Gastonia is a strong community that has transitioned from its textile roots to a robust and diverse economy. Our City is proving to be 'the place to be' for developers and young professional entrepreneurs," said Mayor Reid.
The City of Gastonia will use the grant funds to conduct ten Phase I and four Phase II
environmental site assessments. Grant funds also will be used to develop two cleanup plans and support community involvement activities. Assessment activities will focus on the NC Highway 7 Corridor, which contains multiple brownfield sites, including a mix of abandoned commercial buildings and former mill facilities, and Qualified Opportunity Zones. The priority sites include two areas formerly occupied by textile mills.
"This grant is very important to our City because it allows us to reach our economic development goals while maintaining healthy environments in our communities," said Gastonia City Manager Michael C. Peoples.
A brownfield is a property for which the expansion, redevelopment, or reuse may be complicated by the presence or potential presence of a hazardous substance, pollutant, or contaminant. There are more than 500 brownfield sites across North Carolina and more than 450,000 in the United States. EPA's Brownfields Program began in 1995 and has provided nearly $1.6 billion in brownfield grants to assess and clean up contaminated properties and return blighted properties to productive reuse. Over the years, the relatively small investment of federal funding, from both public and private sources, leveraged more than 160,000 jobs.
The grant process is highly competitive, with 435 entities applying for approximately $65.6 million in funding. The City of Gastonia was one of 16 entities in North Carolina to apply and one of only three municipalities to receive a grant.