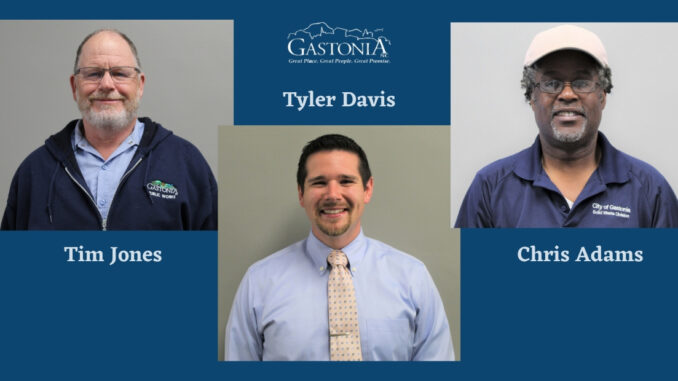 The City of Gastonia's annual Employee Awards program recognizes employees for their exceptional and innovative service in four categories. The 2019 award recipients were to be recognized at the March 17 City Council meeting, but recognition at that time was postponed due to social distancing restrictions during the COVID-19 pandemic. Their names and photos will be added to plaques displayed at City Hall.
"It is an honor and a pleasure to recognize these employees for their outstanding service to our City and our residents," said Gastonia Mayor Walker E. Reid. "Their work is a testament to the great people who make our City a great place."
Tim Jones, Motor Equipment Operator – Safety Award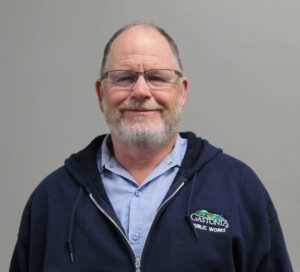 Tim Jones is a Motor Equipment Operator for the Public Works Department and has worked for the City nearly five years. He was recognized for recommending a new type of ear protection that is equipped with Bluetooth technology which allows crew members to communicate easily with each other while operating loud or heavy equipment. Those who nominated Jones say he takes proper safety precautions and urges coworkers to do the same.
Tyler Davis, Grant Manager  – Customer Service Award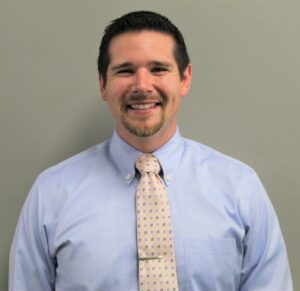 Tyler Davis is a Grant Manager in the Community Services Department and has worked for the City for four years. He manages the financial records for federal grants for the Community Development Block Grant and HOME Investment Partnership Programs. He assists with managing three grants that fund the Gaston-Cleveland-Lincoln Metropolitan Planning Organization. Davis also manages the financial records for Keep Gastonia Beautiful and Gastonia Sister Cities programs, assists with their budgets, and the minutes of their committee and board meetings. Several City employees nominated Davis for this award, noting that he is "always there when you need him" and that he "goes above and beyond for everyone."
Chris Adams, Crew Chief – Leadership Award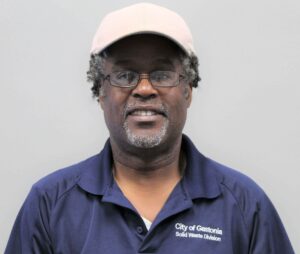 Chris Adams is a Crew Chief in the Solid Waste Division of the Public Works Department, where he manages 35 employees. He has worked for the City for 30 years. Adams was recognized for his leadership characteristics and for leading by example. Those who nominated him also emphasized that he is a good mentor who continually encourages his employees to seek education, enrichment, and personal growth.
Marshall Green, Senior Network Engineer – Extraordinary Service 
Marshall Green (photo not available) is a Senior Network Engineer in the Technology Services Department and has worked for the City for six years. He manages all of the safety cameras in the City's parks, the FUSE construction site camera, WiFi in City buildings, and mobile data terminals in police cars and fire trucks. Green was recognized for recommending that the City install security cameras in parks after Maddox Ritch was reported missing in 2018 and for leading the installation of the live FUSE construction site camera.