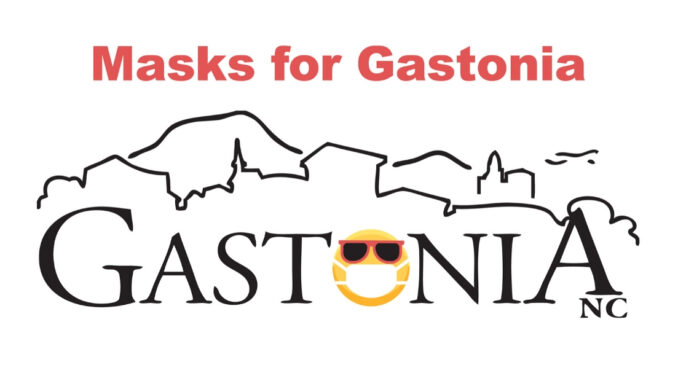 This page was updated June 9, 2020.
The City of Gastonia will host an additional drive-through giveaway of face masks for people to wear during the coronavirus pandemic.
Masks for Gastonia details:
Thursday, June 18
5:30-7 p.m.
Gastonia Farmers Market, 410 E. Long Ave.
Rain or shine.
Masks are free while supplies last.
Must be present to receive a mask. One mask will be given to each person in the car.
The masks were manufactured by Parkdale Mills in Gastonia.
3-ply, 100% natural cotton mask with ear loops.
Molds to face with soft cotton touching the face.
Elastic ear loops are inside a fabric binding.
Finished with antimicrobial chemistry, including copper and silver.
Can be machine washed up to 15 times.
Meets Centers for Disease Control guidelines for reducing the spread of the coronavirus.
Not an N95 respirator mask. Not a surgical mask and not recommended for medical environments.
Not for children under the age of 2.
Studies show that wearing face coverings can reduce the transmission of the coronavirus, especially from people who have the virus but do not know it. Cloth face coverings can slow the spread of the virus in public settings where social distancing is difficult to maintain.
The June 18 event follows a successful mask giveaway held June 7.
"We want to help our community stay healthy during this time, and 'Masks for Gastonia' is a special event that shows how the City is giving back to our community during the pandemic," said Mayor Walker E. Reid.