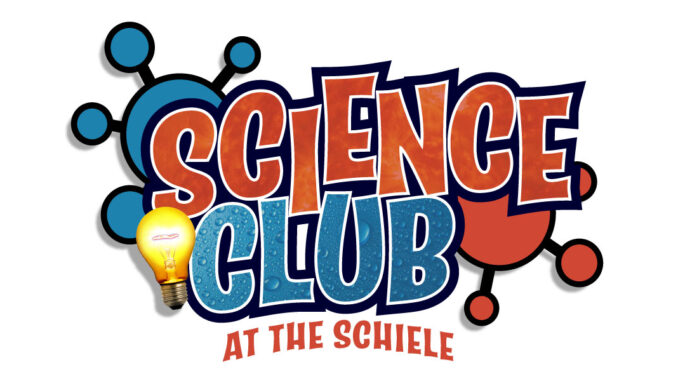 The Schiele Museum is responding to community needs by providing a fun, all-day educational opportunity for families that need a remote learning option for their children. The Science Club at the Schiele is available for students in grades one through five, offering structure and enrichment for student participants.
"We realize that families need a safe alternative for their children if parents have to go to work," said Tony Pasour, head of interpretation at The Schiele. "The museum is able to provide a supervised setting where children can be in a learning environment and practice social distancing while also having access to the exhibits and resources of The Schiele."
The Science Club at the Schiele is open daily from 7:30 a.m. to 5:30 p.m. Students can attend three days each week, aligned with Gaston County Schools' A/B cohorts. Time is set aside for the students' virtual education in all subjects. In addition, the Science Club provides children with a science-focused enrichment experience. The program includes hands-on STEAM activities, guided tours of exhibits, and attending planetarium shows and museum programs. Participants also get daily outdoor time for hiking, playing and watching wildlife, and they can take part in small clubs with dedicated meeting space.
The museum has years of experience and success with offering summer camps where educators provide themed content and engaging activities within the museum environment. This year, the museum adapted its summer programs to meet COVID-19 health and safety guidelines, providing modified but engaging camp experiences. The museum is using its programming experience to provide the Science Club, which meets students' distance-learning needs and provides fun activities when parents are at work.
"We're excited to provide working parents with an option for their children in a new remote-learning landscape." said museum Executive Director Dr. Ann Tippitt. "Through our Science Club program, the museum is able to continue our mission of inspiring curiosity and understanding of science and the natural world while providing families with affordable, reliable and engaging experiences."
For more information on the Science Club, including fees, and registration, visit schielemuseum.org or call 704-854-6676.