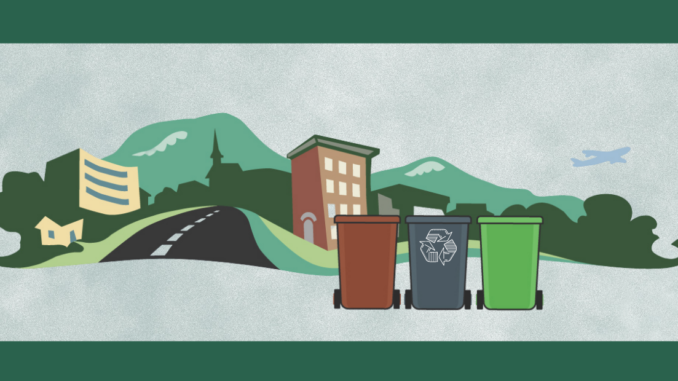 Curbside recycling ends for City of Gastonia customers on October 26 because it is no longer cost-effective to provide the service due to the extreme levels of contamination entering the City's recycling stream. Customers can still recycle their items at the Farmers Market located at 410 E. Long Avenue in Gastonia, as well as at other Gaston County Recycling Centers.
The Gastonia City Council voted on Sept. 15 to end its current recycling contract with Republic Services. This was after an update to the Council and its Utilities Committee by the City's Solid Waste Division."We are not alone in this decision because many municipalities in our state and across the country are facing the same challenge," said City Manager Michael Peoples. Nearby cities, including Shelby, Kings Mountain, Bessemer City, China Grove, Nags Head and others, have either suspended or discontinued offering curbside recycling to its residents.
Contamination occurs when items are put into a recycling cart that are not recyclable, or when those items are not empty, clean and dry. In the fiscal year that ended July 31 of this year, 3,500 tons of materials were collected curbside in Gastonia for recycling, and of that amount, 60% was contaminated.
Photos of contamination in recycling bins in Gastonia: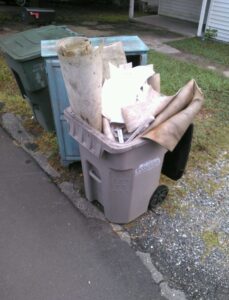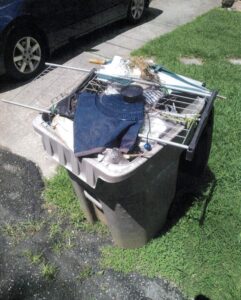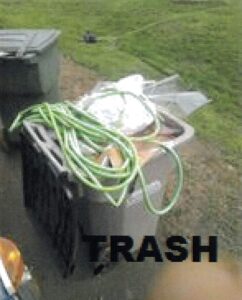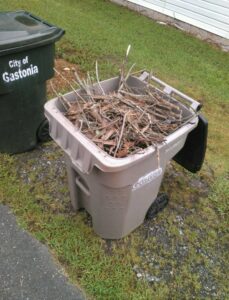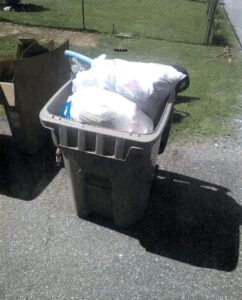 "We certainly want to encourage our customers to continue recycling to protect our environment by going to free drop-off locations," said Public Works Director Dale Denton. The City is also planning construction of a new recycling drop-off center on Duke Street in Gastonia.
Customers should leave their empty recycling carts at the curb starting October 26. The City will pick up their cart as soon as possible before November 20. If there are questions, please call 704-869-1064 and refer to the City's WasteWise app for more information.
The City of Gastonia first offered opportunities for residential customers to recycle in 1989. By 1998, the City contracted to collect 18-gallon recycling bins at curbside. Currently, about 35% of Gastonia residents participate in the curbside recycling program.
See the recycling PowerPoint presentation given at the Sept. 15 City Council meeting.