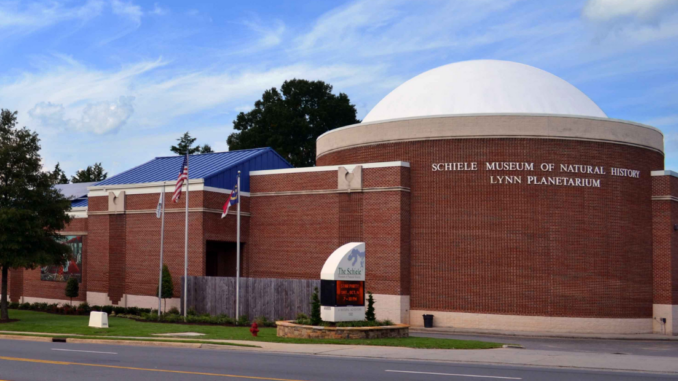 The Schiele Museum will reopen to the public on Friday, Sept. 11 with limited hours and reduced visitor capacity. This will abide by the governor's Phase 2.5 "Safer at home" order and allow time for sanitizing and disinfecting the facility.
Starting Sept. 11, the museum will be open:
Mondays through Saturdays from 10 a.m.-3 p.m.
Sundays from 1-4 p.m.
Advanced tickets are required and are available at schielemuseum.org.
Tickets will be sold for two separate time periods:
Morning ticket times are 10 a.m.-12:30 p.m.
Afternoon ticket times are 12:30-3 p.m.
Sunday tickets are from 1-4 p.m.
"We are thrilled to be open to the public again. We have missed seeing our visitors over the last several months and look forward to seeing them again soon," said Executive Director Dr. Ann Tippitt. She said the museum is taking extra time after the start of the state's new phase to ensure that health and safety guidelines are in place to protect the public and employees.
"It is important to us to welcome back visitors while keeping their safety in mind," Tippitt said. "We've implemented strategies to help reduce the potential contact and spread of the coronavirus." The strategies include providing a limited number of tickets for each timed session, increasing cleaning of the facility throughout the day, allowing for deep-cleaning at the beginning and end of each day, adding protective barriers at areas of high contact, and installing additional hand sanitizer stations throughout the museum.
Tippitt said the museum will offer a members-only preview Sept. 8-10. "Schiele members will be the first to experience the reopening of the museum," she said. "We appreciate their continued support through our closure and want to welcome them back first as a special thank you." Schiele members can reserve their tickets at schielemuseum.org.
In addition to opening to the public on Sept.11, the museum will continue to offer their Science Club program for first through fifth graders. The Schiele Museum responded to the community need for an all-day, engaging educational opportunity for families that need a remote learning option for their children. Science Club is designed to meet new guidelines for health and safety while also providing participants with enriching science, cultural, art and outdoor activities within a full-day schedule that will meet the needs of families.
For more information about Science Club, visit schielemuseum.org or follow The Schiele Museum on social media.