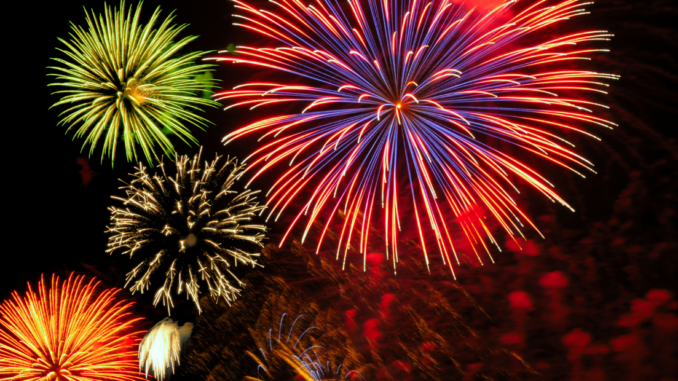 City of Gastonia administrative offices will be closed on Monday, July 5 in observance of the Independence Day holiday, which is also a holiday for City employees. The public is advised to take note of closures and delays of some scheduled services. Below is more information as it pertains to City services:
City of Gastonia administrative offices and community centers will be closed on July 5.
City transit buses will not run on July 4 or 5.
On Monday, July 5, the City will not collect yard waste and will not pick up excess household trash or large, bulky items. Customers with Monday garbage pickup will have their collection delayed until Tuesday, July 6.
Collection of City-issued yard waste carts on Monday and Tuesday will be delayed until the following week on customers' regularly scheduled day.
City parks and picnic shelters will be open on July 4, including the Skeet & Trap Range, swimming pools and splash pads at Erwin and Lineberger parks, the miniature train at Lineberger Park, and boat rentals at Rankin Lake Park. Check the respective web pages for hours and costs.
The Schiele Museum will be closed on July 4 and reopen to the general public on Monday, July 5 at 10 a.m. (administrative offices will be closed).
Fourth of July Fireworks Celebration
Event is presented by the City of Gastonia and sponsored by T-Mobile and CaroMont Health.
Long Avenue will be closed starting at 4 p.m. on July 4 between Martin Luther King Jr. Way and Broad Street to prepare for the fireworks display.
Activities will begin at 5 p.m. in downtown Gastonia at the Rotary Pavilion, with a fireworks display starting at 9:30 p.m. and accompanied by patriotic music.
The celebration will include live music, food trucks, a beer garden, vendors, and activities for children.
Food and beverages may be purchased, but there is no cost to attend.
For more information about the fireworks display and activities, visit the City's Facebook Events Page.