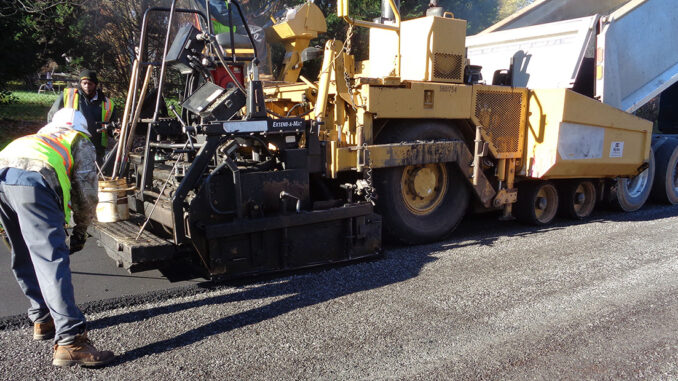 Nearly 90% of the streets identified for street repaving this year in the City of Gastonia have been completed, with all streets identified for repaving to be completed by October 1. The massive project began on August 16 of this year and will cost $1.693 million to complete. The City embarked on a three-year paving plan in 2019 with funding allocated each year, and depending on weather conditions, the project will continue in early 2022.
In 2019, the City Council approved a priority list of streets that needed to be repaved based on a map developed by the City's Engineering Department and a consultant partner. "We use an interactive map that provides a rating for which streets need repaving," said City Engineer Gary Saine. "Not all streets need to be repaved, so we can save money by doing repairs rather than full resurfacing."
The streets selected for resurfacing are mostly residential and are in all parts of the City. Some streets are being repaved, while others are being "reclaimed," meaning the existing pavement is ground up and mixed with gravel to establish a base for new asphalt.  In addition to resurfacing and reclaiming, some roads will have a rejuvenator product applied to the road to extend the life of the existing pavement.  The City's Engineering Department goal was to repave 8.3 centerline miles of paved streets this year. However, bids came in under budget and the City was able to pave 10.41 centerline miles of streets this year.
"Overall, a substantial portion of our streets are in good shape and the Mayor and City Council and continue to prioritize street maintenance in its annual budget," said City Manager Michael Peoples. "Staff is making great progress in keeping our streets in acceptable condition."
The process is moving along as scheduled with some interesting facts to note:
11,000 tons of asphalt will be used to complete the project.
It is anticipated that an additional nine centerline miles of roads will be repaved by October 2022.
Questions or concerns about street resurfacing can be directed to the City of Gastonia Development Services Department at 704-866-6943.