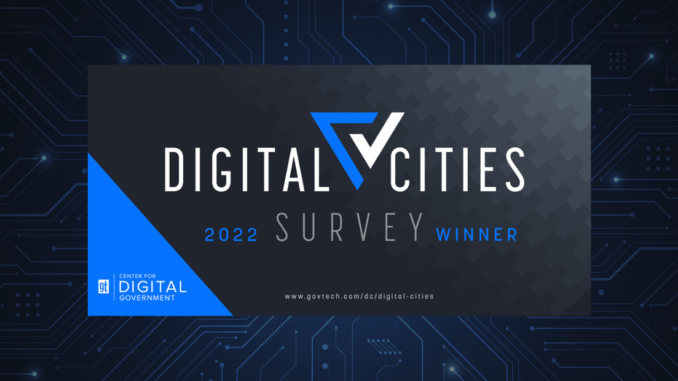 The City of Gastonia's Technology Services Department has been recognized by the Center for Digital Government for best practices and policies in technology.
The City of Gastonia is in the top 10 nationwide in its population category and was honored during the Digital Cities Awards ceremony at the recent National League of Cities summit in Kansas City last month.
"We are excited to receive this award from Digital Cities because it is a testimony to the outstanding work that our employees do every day to ensure that our digital presence is reliable, safe, and accurate," said Chris Koltyk, Chief Information Officer.
The awards program honors cities that use technology to improve service delivery to the public. Gastonia was recognized for updating and strengthening the City's cybersecurity, launching the CodeRED® notification system, replacing old water meters with smart meters, and improving Wi-Fi and network connectivity downtown and at CaroMont Health Park.
"Constituents expect more from modern governments. Our Digital Cities survey winners have worked hard to keep the focus on the needs of the communities they serve while implementing technology to improve delivery and execution," said CDG Vice President Brian Cohen. "We congratulate them for leading the way towards a smarter and more responsive government."