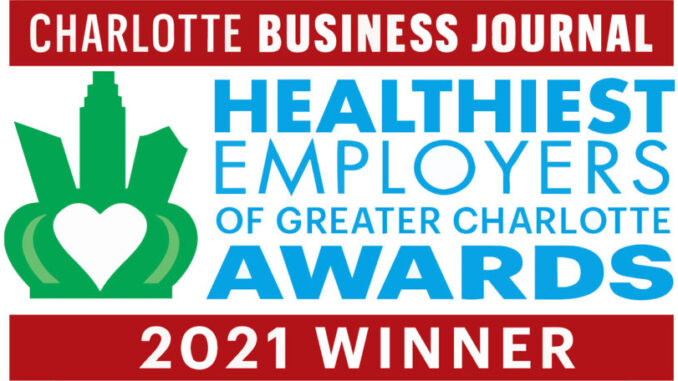 The City of Gastonia has been recognized as one of the Charlotte area's healthiest employers with 500-1,499 employees. The City offers a comprehensive approach to wellness that can impact employees' lives for the long-term. An application submitted with questions about the City's employee benefits, insurance offerings, wellness activities, on-site clinic offering, as well as other health benefits was reviewed to determine how the City takes proactive measures to support the overall wellbeing of its employees.
"We are proud to be recognized as one of the Charlotte area's healthiest employers," said Deputy City Manager Todd Carpenter. "Our approach to our employees' health is long term, with the goal for them to enjoy a long, healthy, and active life into their retirement. I am most proud of the three-pronged approach to wellness that we have created for our employees. This includes our occupational medicine nurse, our on-site health clinic, and our wellness program."
The City of Gastonia's benefits program, insurance plans, health coaching, on-site clinic wellness programs provide the means for employees to make necessary changes that can impact their lives. By providing many wellness options, the City believes employees can find a program to them to help them reach their health and wellness goals.
Record-breaking Number of Steps Taken
One wellness activity that had the highest participation rates from employees was the City's annual walking challenge. Last fall, more than 100 employees registered for the six-week program and completed a record-breaking 35,860,220 steps during that timeframe.