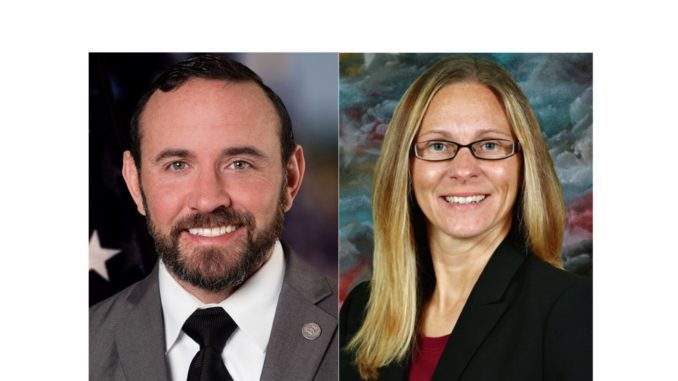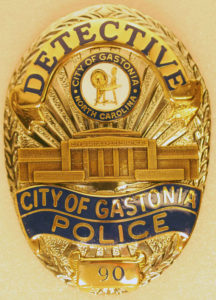 Two Gastonia Police Detectives – Adam Wilson and Heather Houser – have been selected for recognition in a prestigious national awards program, and will represent North Carolina when they receive their award in May.
Since 1994 the National Association of Police Organizations (NAPO) has held the TOP COPS Awards® Ceremony. The purpose of the TOP COPS Awards® is to educate the American public about our nation's heroes and to pay tribute to law enforcement officers in federal, state, county, tribal and local agencies from across the country for actions above and beyond the call of duty during the preceding year. TOP COPS are nominated by fellow officers. An independent Awards Selection Committee comprised of national law enforcement representatives select, from hundreds of nominations, TOP COPS cases from 50 states and U.S. Territories. Officers from the top ten cases have been selected as the 2018 TOP COPS. In each remaining state from which nominations were submitted, one case has been selected for which the officer(s) will receive an Honorable Mention award.
Wilson and Houser have received the Honorable Mention award for North Carolina for their work in a human trafficking case in which Wilson served as the lead investigator. The victim credits them for her rescue and providing an opportunity for a productive life by connecting her with community resources.
"In years past the TOP COPS award winners are often officers who had been severely wounded from gunshot wounds, but overcame to arrest the suspect or they have exhibited extraordinary courage," Wilson said. "To be in the same room with this type of bravery is an honor and I'm happy to play runner-up to these individuals. To represent the Gastonia Police Department, City of Gastonia, Gaston County and all of North Carolina on a national stage is also an honor. The chance to receive an award of this scale from the president is a once in a lifetime opportunity."
"This is a fine example of the important work done every day by our officers and detectives," said Gastonia Police Chief Rob Helton. "We are very proud."
The Twenty-Fifth Annual TOP COPS Awards® Dinner will be held at the Omni Shoreham Hotel in Washington, D.C. at 6:30 p.m. on Monday, May 14. Many celebrities from NBC's hit programs Law and Order, Law and Order: Criminal Intent, and CBS's Blue Bloods, Cold Case, NCIS and CSI: Crime Scene Investigation will serve as award presenters. In past years, civic leaders including the president and vice president as well as the attorney general of the United States have helped honor the award winners by attending and speaking at the ceremony.