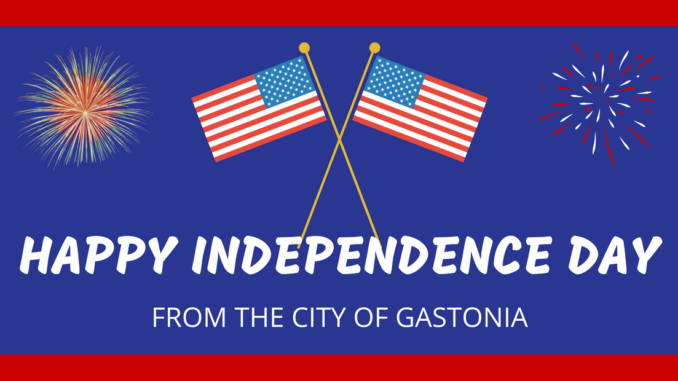 City of Gastonia offices will be closed Wednesday, July 4 for Independence Day. City transit buses will not run that day.
There will be no City curbside garbage or recycling pickup on July 4. Wednesday customers will have their garbage and green-week recycling picked up on Thursday, July 5. The City will not pick up yard waste on Thursday, July 5 or Friday, July 6.
On July 4, the Schiele Museum, Gastonia City parks, City swimming pools and the Skeet and Trap Range all will be open with regular hours. However, community centers and administrative offices will be closed for Independence Day.
The City is sponsoring a Fourth of July celebration in Downtown Gastonia beginning at 6 p.m. It features food trucks, beer, wine and live music, with a spectacular fireworks display beginning at 9:30 p.m.