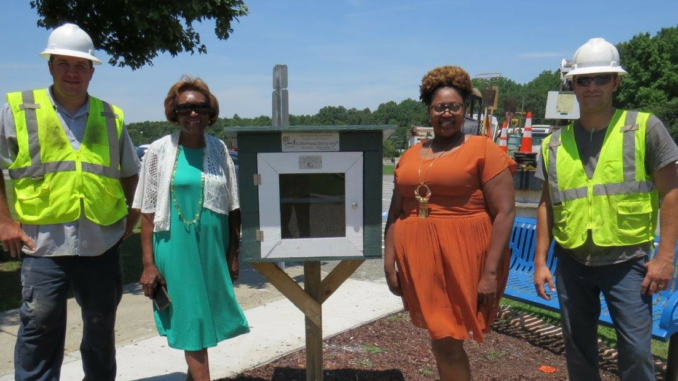 Residents can now exchange books at a "Little Free Library" at Woodhill Elementary School. City of Gastonia Public Works employees helped install the book-sharing spot on June 15, 2018 outside the school at 1027 Woodhill Drive in Gastonia.
This Little Free Library location was made possible by the City of Gastonia, Gaston County Schools and Tabernacle Baptist Church.

Left to right: City Crew Chief Matt Huss, Gaston County School Board member Dot Guthrie, Woodhill Elementary School Assistant Principal Bridgette Best, City Public Works employee Brandon Myers
More about the nationwide Little Free Library program.