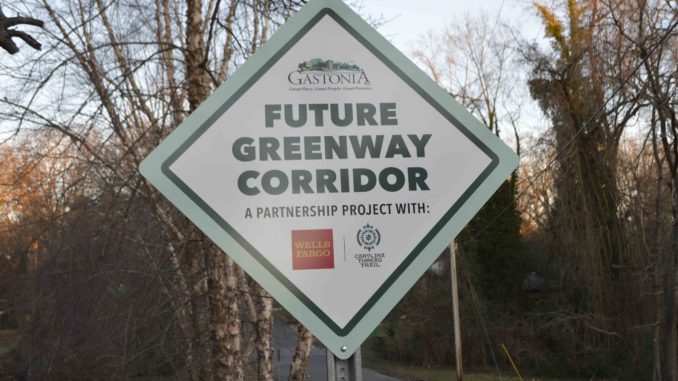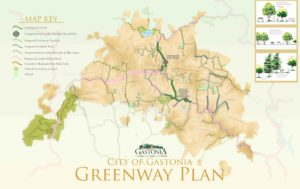 A proposed greenway corridor is currently being designed to connect Lineberger Park from South Chestnut Street to East Second Avenue, and possibly even Franklin Boulevard.
"The Carolina Thread Trail has a lot of funding partnerships with different corporations and Wells Fargo is one of them," said Jason Thompson, the City's planning director. "Wells Fargo approached the Thread Trail about funding a project in Gastonia, and we presented a few different options for projects."
The selected project is an extension of the existing Avon and Catawba Creeks Greenway. The extension will head northeasterly out of Lineberger Park starting at East Maple Avenue and South Chestnut Street. The trail would stretch out to East Second Avenue near South Belvedere Avenue, and planners hope to possibly get the trail extended all the way to East Franklin Boulevard.
"For the most part all the trailheads that we have in town, other than the one on Garrison Boulevard where we built the parking lot at Lineberger Park, they aren't really visible," Thompson said. "If you're from Gastonia, you know the greenway's there. But if you don't know anything about Gastonia, you'd never know it's there. A trailhead marker to the greenway on one of our main thoroughfares would let people know it's there."
This same greenway corridor includes some City owned properties. "We have the opportunity to change some of the way those property boundaries run and create maybe as many as nine or 10 new buildable lots," Thompson said. "We intend to do that and then we're going to try to market it to some home builders.
"This whole area has suffered from a lot of disinvestment for a long time," Thompson added. "So with a new greenway trail, street improvements, new lots, hopefully people building some new houses, maybe all this stuff begins to turn the fortunes of the neighborhood around a little bit."