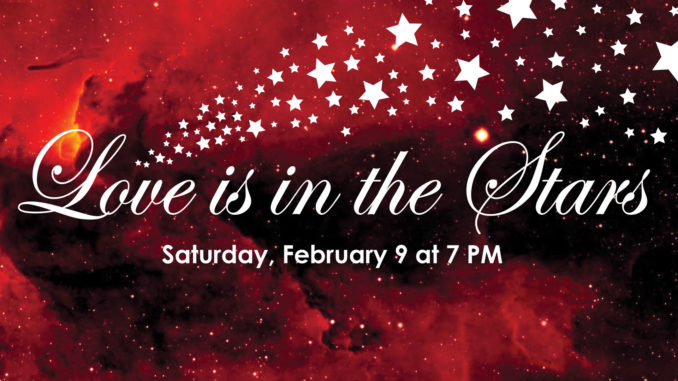 Saturday, February 9th at 7 p.m.
Gazing upon the night sky has long been a source of romance, but nothing ruins a romantic evening quite like the cold temperatures and cloudy nights. Bring your special someone and be guaranteed a clear view of the celestial sights that twinkle overhead in this romantic evening program. Hear many stories of love, loss, and lust that fill the evening sky and explore a variety of the sky's most beautiful sights in the James H. Lynn Planetarium.
During this special date-night program, Planetarium Director Will Snyder will lead a guided tour of the many stories of love, loss, and lust that are immortalized in the stars above. From the heroic rescue of the maiden Andromeda by the warrior Perseus to the daring escape of Aphrodite and Eros, the Greek gods of beauty and love, enjoy timeless tales that have entertained generations of romantics at heart. In addition, find beauty throughout the universe as we gaze deeper into space, and find out if you should really love your spouse "to the moon and back."
Tickets are $5 per person and can be purchased online or at the door. "Love is in the Stars" will last approximately one hour.